Corporate Counsel Melissa Staudinger Joins Wells, Creating Stronger Foundation for Future Projects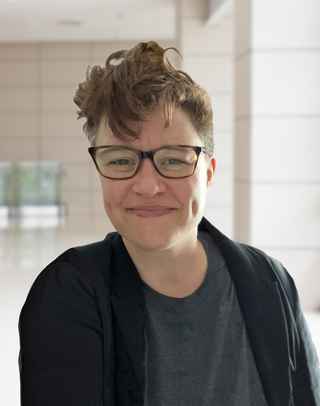 With an industry background in construction, Staudinger's role will strengthen working relationships, further reducing risk among all project partners.

Albany, Minn. (Sept. 20, 2022) – Wells, one of the largest prefabricated building solutions providers in the United States, has added Corporate Counsel Melissa Staudinger to its growing legal team.
Supporting Wells' commitment to risk reduction, Staudinger will be instrumental in Wells contract negotiations, creating favorable terms for both Wells and its building partners. Working closely with Wells' Senior Vice President and Chief Financial Officer, Ryan Stroschein, she will also support dispute resolution and provide expert counsel for corporate legal matters.
"Melissa cares deeply about supporting collaboration," said Ryan Stroschein. "She brings a lot of experience and new energy to our team and has proven herself adept at evaluating potential business risks for all parties. Her perspective on contracts and the legal environment of the construction industry will ensure greater mutual success for both Wells and our many construction collaborators."
Staudinger comes with a strong background in negotiation and commercial transactions, as well as construction industry experience. Before joining the Wells team, she worked as corporate counsel for Fabcon Companies, where she was responsible for managing commercial contracts and negotiations for more than thirty project managers across seven manufacturing facilities throughout the United States, as well as internal legal counsel and legal department management. In 2014, Staudinger received a Juris Doctor degree at the Mitchell Hamline School of Law along with Certificates in Global Arbitration and International Business Negotiation.
About Wells
Wells is one of the nation's largest building solutions providers, specializing in prefabricated construction solutions. For more than 70 years, the company's advanced building processes and practices have continuously raised building industry standards for innovation and efficiency. Wells' building solutions are used to solve design-build challenges from Canada to New Mexico, and Colorado to Indiana: creating landmarks, transforming communities, and helping businesses and individuals thrive.