Wells Adds Chicago-Based Market Development Manager To Strategy Team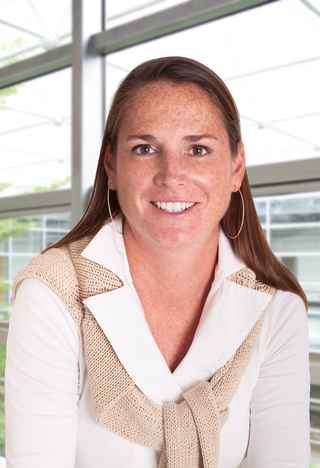 Wells, one of the largest precasters in the United States, has added Patricia Haddon to its Strategy team, in the role of Market Development Manager.
The role of Market Development Manager is responsible for product line development and will focus primarily on expanding Wells' building envelope solutions, including its versatile, economical and lightweight pre-engineered façade system, Infinite Façade. Infinite Façades has quickly become one of Wells popular building solutions due to its aesthetic flexibility, resilience and durability.
In her new role, Haddon will also support Wells' product managers, new product development and marketing teams, participate in market events to support growth and expand Wells' ability to offer transformative building solutions across the Midwest, including its Chicago, Milwaukee, and Madison area markets.
Working closely with Kimberly Wacker, Senior Vice President and Chief Strategy Officer, Haddon will help define Wells product value propositions and differentiators, along with new ways to effectively communicate unique values and benefits to existing and potential partners.
"Partnerships are the heart of everything Wells does," explained Kimberly Wacker. "It's through collaboration and transformative building solutions that we help people thrive—whether they're our partners or the people who live in, work in, and enjoy the facilities that Wells helps construct. Adding a dedicated Market Development Manager to our team ensures we are continuously finding new opportunities to support clients' success by enhancing products and their value."
With more than 30 years of experience in management and sales roles, Haddon has a proven track record of helping exceed company goals and expectations across a range of industries. Most recently, she worked as Senior Director in the Commercial Real Estate industry for City of Hope in Duarte, Calif., creating, hosting and supporting industry fundraisers and raising over a net one million dollars each year. As part of the Wells team, she brings a unique ability to collaborate with executive-level leaders across industries and improve business development.
About Wells
Wells is one of the largest building solutions providers in the U.S. The company advances building processes and practices, raising the standards within its industry and creating landmarks that inspire pride; helping businesses and individuals thrive by transforming the community around them. With a footprint that stretches from Canada to New Mexico, and Colorado to Indiana, Wells maintains a flexibility to meet schedule demands and minimize risk, while still delivering consistent product quality. The Wells Companies provide innovative, efficient and cost-effective solutions to its customer's design-build challenges.