By pursuing innovative techniques and transformational building processes throughout our full history, Wells quickly evolved from an eager learner and concrete producer to construction industry leader.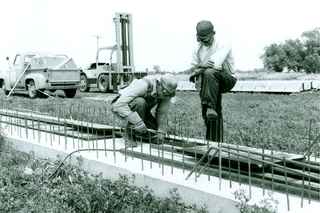 Beginning in Wells, Minnesota, in 1951, Wells Concrete Products rapidly expanded throughout our early years, offering precast concrete building solutions to loyal construction partners throughout the Midwestern United States.
Throughout the 60s and 70s, our business rapidly transformed as we began providing new, industry-leading innovations and an expansive line of products that drove greater time and energy efficiency for our partners in construction. From larger-scale, pre-stressed structural and architectural pieces and insulated wall panels, to unique vapor barrier systems and ready-mix solutions, Wells has remained committed to changing how businesses build their future.
Wells Sees Significant Growth

In addition to innovative construction materials and techniques, Wells has also continued our geographical expansion to better serve our partners across the United States. From our humble midwestern roots, we've grown our North American footprint to help build communities from Canada to Mexico, and on both sides of the Mississippi. This growth included significant acquisitions of major precast manufacturers.
Wells Acquires Rocky Mountain Prestress
In January of 2019, Wells acquired Rocky Mountain Prestress (RMP), an integral part of the Denver business community for over 60 years. Consolidating and upgrading RMP's existing structural and architectural operations, the following year an over 122,673 sq ft new state-of-the-art manufacturing facility was constructed in Brighton, CO. Acquiring RMP officially pushed Wells' geographic footprint out of the Midwest and into the Mountain States region for continued growth and development.
Wells Acquires Spancrete®
Less than two years later, Wells acquired Spancrete, an extremely successful Great Lakes regional precaster and machinery manufacturer based out of Wisconsin and Illinois. The acquisition of Spancrete and its multiple manufacturing facilities in Valders, WI and Crystal Lake, IL was a tremendous milestone for Wells, as it expanded the company's market reach into the adjacent states of Wisconsin and Illinois. With this acquisition, Wells officially was able to cater to clients from Canada to Mexico, and Colorado to Indiana. Additionally, Wells created three regional segments of the company — Mountain States, Midwest, and Great Lakes.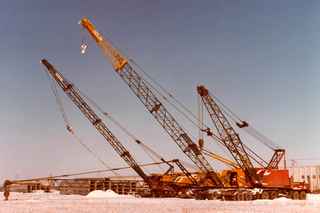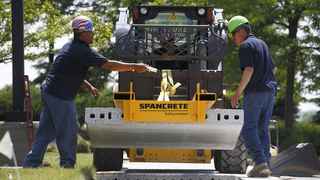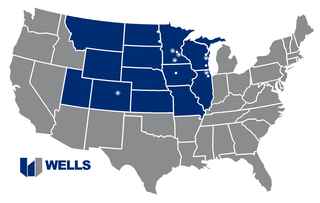 Expanding Sealants and Restoration Team
Most recently, Wells expanded the Sealants and Restoration team to more than 60 team members, allowing the company to provide the complete array of sealant and restoration services to the entire Wells geographic footprint. This service expansion came with an acquisition of Mortl Restoration based out of Wisconsin.
The significant growth Wells experienced in the past decade underscores our commitment to creating long-term value for our building partners. The strong partnerships we've created over time have enabled us to offer our collaborators unique solutions to solve challenges and create landmarks that inspire pride across communities, making them a better place to live, work and thrive.


In 2022 Wells celebrated our 70th anniversary, sharing our values of Inventive, Safe, Driven and Collaborative with almost 1,400 team members across the US. We're always looking towards the future and what is next, leading evolution in the built environment. Connect with us to learn more.