Transforming construction since 1951.
By pursuing innovative techniques and transformational building processes throughout our full history, Wells quickly evolved from an eager learner and concrete producer to construction industry leader.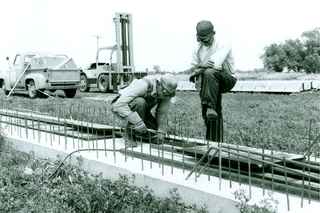 Beginning in Wells, Minnesota, in 1951, Wells Concrete Products rapidly expanded throughout our early years, offering precast concrete building solutions to loyal construction partners throughout the Midwestern United States.
Throughout the 60s and 70s, our business rapidly transformed as we began providing new, industry-leading innovations and an expansive line of products that drove greater time and energy efficiency for our partners in construction. From larger-scale, pre-stressed structural and architectural pieces and insulated wall panels, to unique vapor barrier systems and ready-mix solutions, Wells has remained committed to changing how businesses build their future.

In addition to innovative construction materials and techniques, Wells has also continued our geographical expansion to better serve our partners across the United States. From our humble midwestern roots, we've grown our North American footprint to help build communities from Canada to Mexico, and on both sides of the Mississippi.
The strong partnerships we've created over time have enabled us to offer our collaborators unique solutions to solve challenges and create landmarks that inspire pride across communities, making them a better place to live, work and thrive.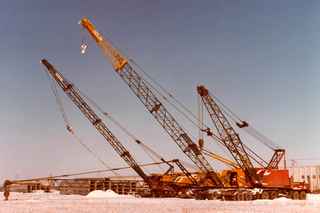 In 2022 Wells celebrated our 70th anniversary, sharing our values of Inventive, Safe, Driven and Collaborative with almost 1,400 team members across the US. We're always looking towards the future and what is next, leading evolution in the built environment. Connect with us to learn more.