We invite you to join Wells in attending one of our complimentary accredited one-hour continuing education webinars, register today or watch an on-demand presentation.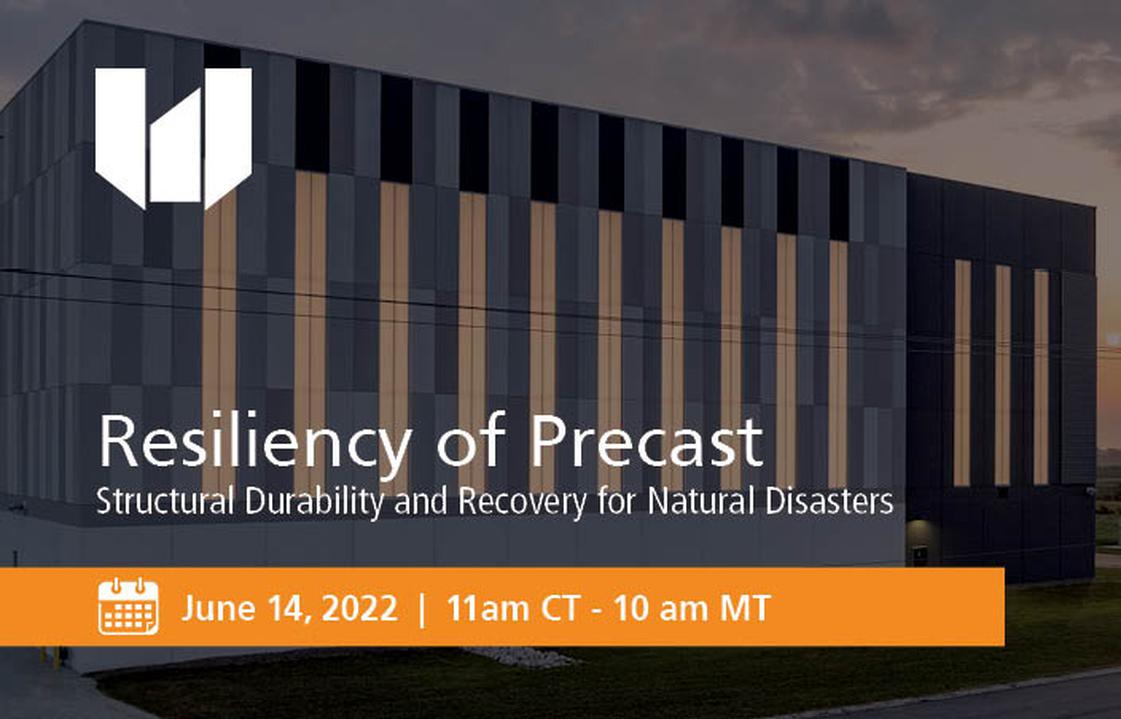 Resiliency of Precast; Structural Durability and Recovery for Natural Disasters
Building a landmark is more than developing an iconic design, it's about creating a resilient and safe structure that protects those within while withstanding the elements. To create durable structures that easily recover from the elements or natural disasters, it's important to balance the building system's short-term and long-term durability, inherent protections and ability to recover. Join us June 14th at 10am MT / 11am CST to learn from Wells' engineering experts on ways to enhance a structure's resilience. Our CEU accredited webinar will walk you through how properly designed precast can stand the test of time.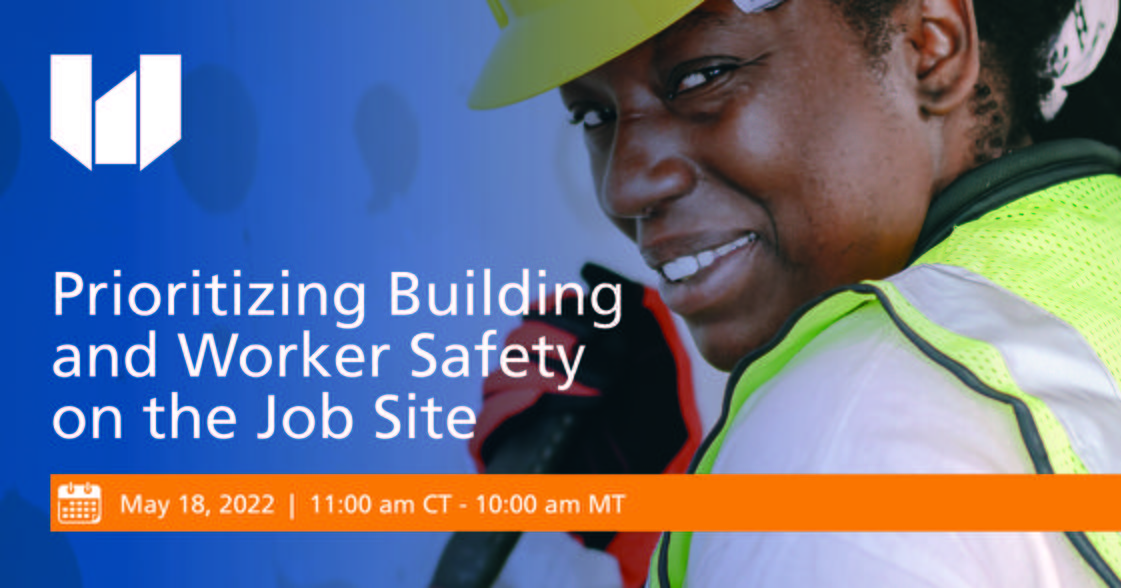 Prioritizing Building & Worker Safety on the Job Site
May 18, 2022 - 11:00 am CT / 10 am MT
When it comes to handling large scale building materials and the construction site, safety is paramount. Keeping your project site safe is just an extension of our culture and company values. When we work together on creating a safe manufacturing and construction environment it creates a sense of security for the workers. Join our CEU accredited course to learn from Wells internal safety team how we follow ICC best practices and OSHA requirements to ensure the highest level of safety through the product life cycle, culminating in your job site.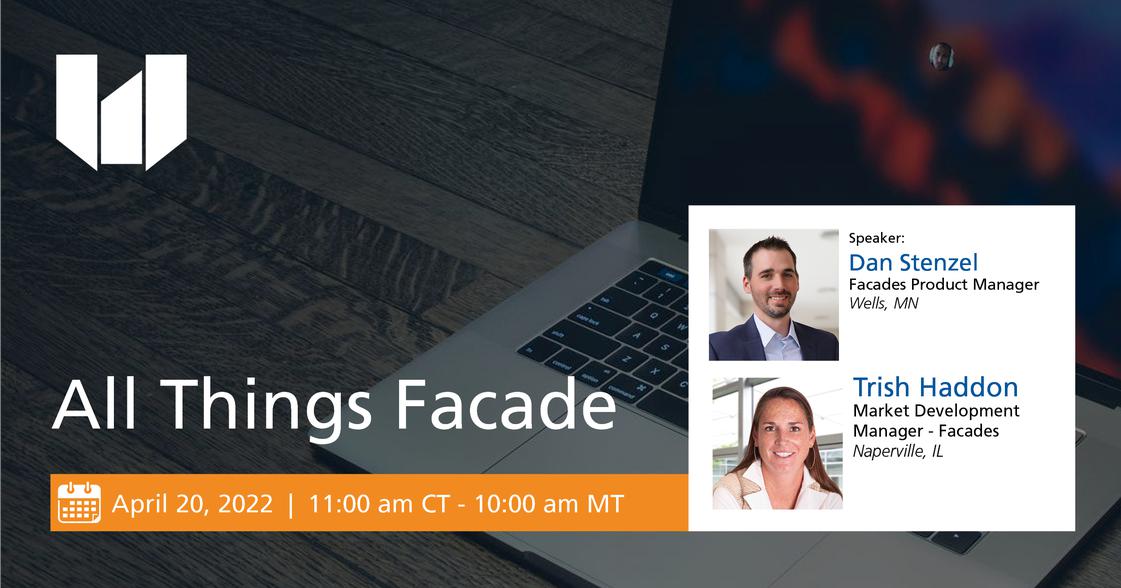 All Things Facade
April 20, 2022 - 11:00 am CT / 10 am MT
The building envelop is the most difficult part of the building to design, with design teams expected to meet client and aesthetic expectations while meeting performance standards and regulations. Join us as we delve into design flexibility, high performance attributes, accelerated occupancy and much more.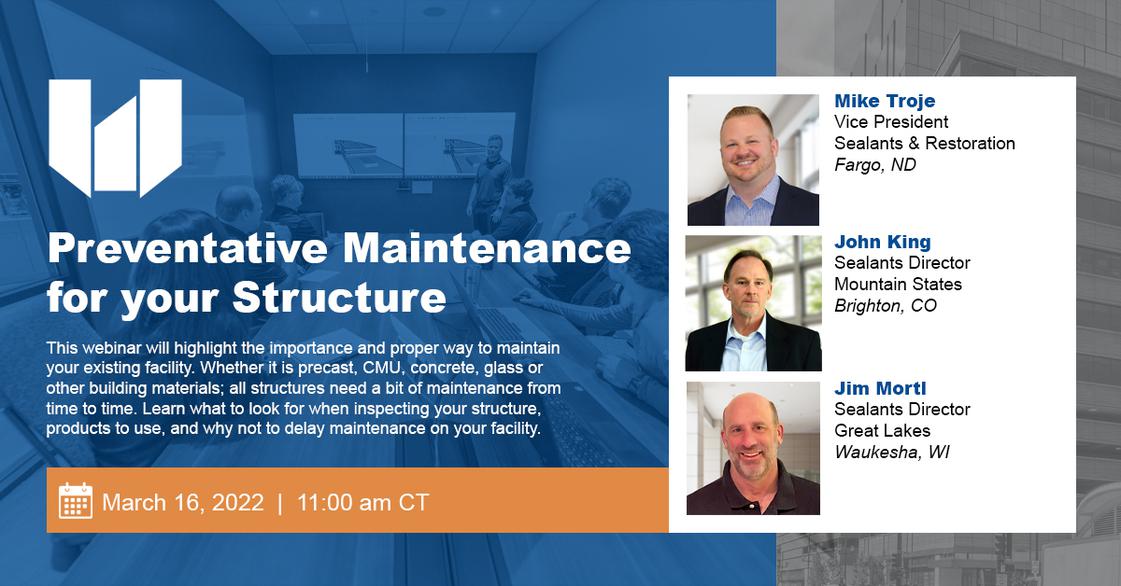 Preventative Maintenance for your structure
Creating structures that last is important to deliberately planning for success. Whether its a 20 story high-rise or a parking ramp, maintenance is key to creating a structure with a long life-span. Join us March 16th to learn from our group of experts on what to look for, products to use, and why you should not delay maintenance on your facility.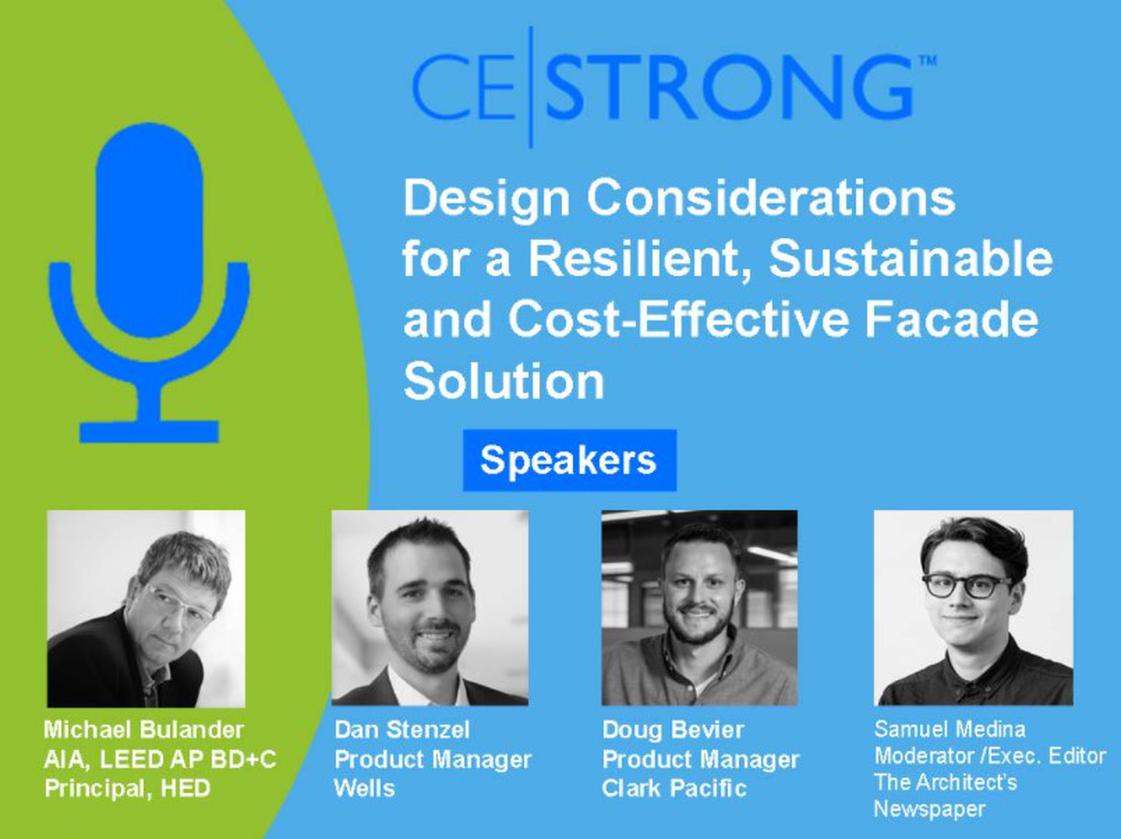 Up close with design experts.
Helping our partners build confidence and think differently is our goal. Our design and industry experts share discuss all things facades. From sustainable solutions to reaching aesthetic goals, you can take advantage of the pre-engineered envelop solutions on your next project. Special guest Michael Bulander of HED shares his team's success using prefabricated solutions.
Speakers: Michael Bulander, Dan Stenzel, Doug Bevier & Samuel Medina
Mortarr Conversations: Shaping the Skyline - A Conversation with Infinite Facade
October 21, 2021
Prefabricated facades are a resilient, flexible, and sustainable option that can reduce construction budgets and schedules by over 30%. Get an inside look at these exterior solutions from the brilliant minds behind Infinite Façade as we discuss constructability, eliminating design and project risk, and shaping the skyline.
Speakers: Dan Stenzel and Daniel Delisle