Operational efficiency, maintenance and restoration services for the life of your structure.
Maintenance begins at project conception, ensuring every design minimizes long-term maintenance and operating costs. Utilize Wells as your single source for prefabricated building solutions – manufacturing, installation and restoration. Our Sealants and Restoration team protects and prolongs the life of your structure while at the same time protecting your bottom line. With over 70 years of experience and thousands of projects in our portfolio, we've learned how to maintain structures for a long and dependable life.
Maintenance that is delayed and/or reactionary significantly increases the cost of repair and diminishes a building's service life, resulting in:
Loss of revenue
Erratic maintenance expenses
Major business interruptions
Increased hazardous and safety concerns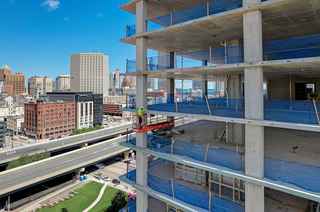 Create an effective building maintenance and restoration strategy.
Set the foundation for continued success.
We work to ensure every design and maintenance solution enhances a project's value and minimizes long-term operating costs. Our team of experts is adept at identifying and creating effective maintenance and restoration strategies to protect and prolong the life of your structure — and your bottom line.
Our Sealants and Restoration team.
Our qualified engineering and field crew provide a full suite of services available to our partners. Our seasoned professionals deliver quality results with work that is done right. We support our over 60 dedicated Wells Sealants and Restoration employees with staying up-to-date on training, certification, codes and requirements. Take advantage of our resources to solve manpower concerns by outsourcing your next project's finishing to our Sealants and Restoration team.

Mike Troje - Vice President of Sealants and Restoration
John King - Director of Sales and Estimating
Jim Mortl - Director of Sealants Project Management - Great Lakes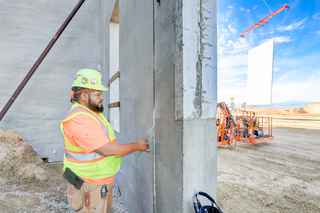 Organizations
Wells Sealants and Restoration team is part of a variety of professional organizations that provides us with resources in sealing and restorative services.
International Concrete Repair Institute - visit site
Sealants, Waterproofing & Restoration Institute - visit site
Firestop Contractors International Association - visit site
Air Barrier Association of America - visit site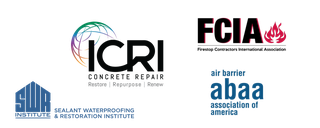 Sealants and Restoration Featured Projects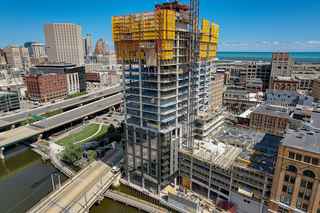 333 N Water Street
Wells provided a comprehensive range of services, including blind-side waterproofing, traffic and pedestrian coatings, and air barrier application, to protect and enhance the structural integrity of this new Milwaukee-based luxury residential tower, reducing maintenance needs and enhancing longevity.
Wells Sealants and Building Restoration Service Area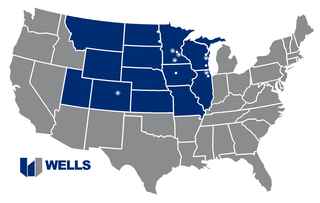 Wells Sealants and Restoration team provides coverage across the central US – making our full suite of services available to our partners. Staying up-to-date on training, certification, codes and requirements, our regional teams will consult on the right solution for your building needs. Our sealants and restoration experts work in a variety of building types including:
Civic, Community & Municipal
Education
Healthcare
Industrial & Warehouse
Manufacturing & Food Processing
Office & Data Center
Parking
Residential
Sports & Entertainment
Transportation & Infrastructure

Joint Sealants, Waterproofing & Concrete Restoration Services
From condition assessments to preventative maintenance solutions and firestopping to waterproofing, our services help increase the long-term value and longevity of both new and existing structures, minimize disruptions through planned maintenance and improve energy efficiency for years to come. Our experts follow the CSI MasterFormat Division requirements to ensure consistency and quality. Our services include:
Sealants
Full caulking contracts
Removal & caulk replacement services
Expansion joints - Emseal, InPro, Watson-Bowman-Acme, Balco Certified Installers
Patching
Concrete Restoration & Maintenance
Concrete / masonry restoration
Parking ramp restoration, maintenance, and maintenance schedules/plans
Deck/slab coatings for pedestrian and vehicular traffic – Sika, MasterBuilders Solutions, Tremco Certified Installers
Learn more about Wells restoration services.

Structural Strengthening
Carbon fiber reinforcing (CFRP) and Fiberglass (FRP) – Sika CarboDur System Certified Installers, Simpson Strong-Tie
Firestopping
Fire caulking for all types of joints / penetration – Hilti, 3M, STI, Tremco, Metacaulk
Spray-applied firestopping – floor-to-floor & floor-to-wall – Hilti, 3M, STI
Waterproofing
Spray-applied and Sheet Waterproofing / damp proofing – Sika, W.R. Meadows, Prosoco, CIM, Grace, Henry, Etc.
Learn more about Wells waterproofing services.

Air Barrier
Roller or spray-applied air barrier – GE, Tremco, Dow, Henry, Grace, Carlisle, Sika
Parking Structure Preventative Maintenance Program
Preventative maintenance on your parking structure can help you avoid large future repairs, keeping your structure looking and acting like new. With Wells Sealants and Restoration, we can create customized preventative maintenance plans so you can worry less.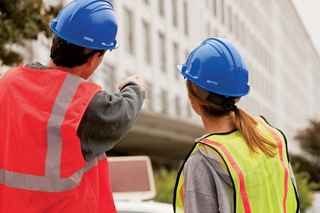 Sealants and Restoration Service Examples
Wells can perform sealants, restoration and maintenance, structural strengthening, firestopping, waterproofing and air barrier services on not only concrete, but many different types of systems and commercial foundation conditions that require maintenance.

Structural strengthening — Wells worked with this food manufacturing client to support as they upgraded facility mechanic systems on the roof. To support the increased roof load, we integrated Sika CarboDur S, a pultruded carbon fiber reinforced polymer laminate system that can strengthen concrete, timber and masonry structures.

Application of air barrier on wood — by installing spray-applied air barrier on new wood construction, it improved the resilience and long-term waterproofing of the structure.
Custom Building Restoration Services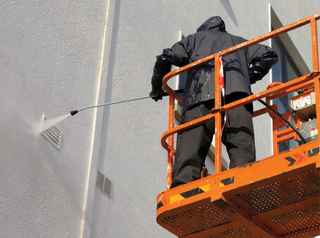 Wells Sealants and Restoration treats every property as our investment, giving the special care and attention to detail that enhances value and helps reduce building-operating costs. Whether you need us to create a cost-effective maintenance plan that you carry out or are looking to have Wells implement a custom plan for you, we've got the tools, expertise and talented team of trained artisan professionals to make it happen.