From defining how owners and design teams approach facade systems to reducing risk and expediting construction schedules, all phases of the construction process affect the result.
Wells offers resilient, flexible, and sustainable building enclosure solutions that reduce costs and enhance efficiency — to create success without sacrificing quality.
Wells is committed to staying at the forefront of design and construction. To support the company's work with building enclosure solutions, Ed Muehlberg, AIA, a Registered Architect with Wells Product Development team is a Registered Exterior Wall Consultant (REWC) through International Institute of Building Enclosure Consultants (IIBEC).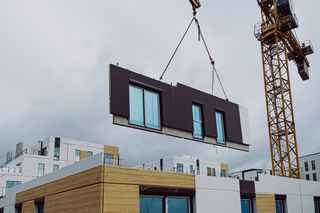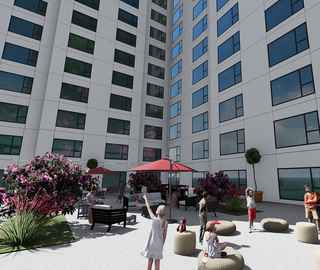 Time tested solutions.
When it comes to making a unique building that stands out, Wells Architectural Systems — including wall panels and architectural finishes — provide variety and options to support any building type.
Economical to produce, erect and maintain, Wells building enclosures can be customized to create a dramatic range of architectural expressions to fit any project or application — while adhering to your budget and scheduling needs.
Additionally, our wide variety of finishes, features, colors and custom design elements allow you to put the final touch on any project. As your creative partner, Wells will help guide you through our wide variety of prefabricated design options to bring your architectural vision to life — and stand the test of time.

Infinite Facade™ is a single-source building envelope solution, paving the way for design and build teams to take advantage of prefabrication for accelerated schedules and budget certainty while providing design and aesthetic flexibility.
Research has shown that the building envelope is one of the most complex aspects of design as design teams are expected to meet client and aesthetic expectations while meeting performance standards and regulations. Infinite Facade solves these issues.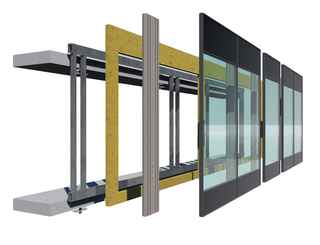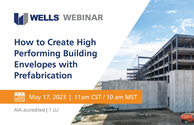 How to Create High Performing Building Envelopes with Prefabrication
Our experts will take you through the different systems and what their function is within the overall building envelope. Learn about common issues and how to prevent them as well as the pros and cons to using different building envelope solutions. Presenters will also address one of the most important areas of ensuring a high performing envelope, a proper installation and sealant approach for proper air barrier and a controlled environment, touching on new technologies within the fields of facades and exterior building protection.