Whether you're looking for a small health center expansion, a new clinic or a full-blown area hospital, Wells has prefabricated building solutions to meet your needs. Our team brings creative solutions that balance function, design and performance to create buildings that last.
Wells is a full-service design-build company, offering significant advantages that meet the needs of healthcare facilities. With the speed of construction, aesthetic versatility, durability and longevity of our prefabricated building solutions, you can rely on Wells to deliver a healthcare facility that meets your high standards and evolving needs of the healthcare industry.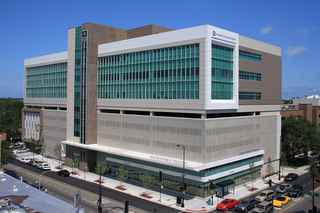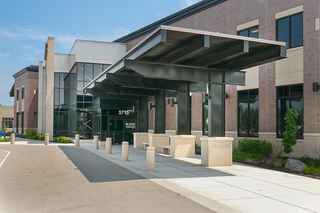 The Wells difference.
Wells boasts a rich history and proven track record in the healthcare market. We have successfully delivered a multitude of healthcare facilities, demonstrating our deep understanding of the unique demands and complexities associated with healthcare construction. We're well-versed in the stringent regulations, compliance requirements and cutting-edge technology that healthcare projects demand.
What sets us apart? With a dedicated team of experienced engineers, architects and specialists, we have the expertise to provide comprehensive solutions from design to execution.
Wells was integral in setting the groundwork for schedule success due to the amount of precast in the project.
Featured Healthcare Projects
Preventative maintenance for healthcare facilities.
Similar to keeping your patients healthy, keeping your building healthy is our number one priority. Wells Sealants and Restoration team offers the support, expertise and solutions to effectively maintain your building while keeping costs down and efficiency high.
With over 70 years of experience and hundreds of healthcare projects in our portfolio, Wells has learned how to maintain structures for a long dependable life. Wells can be utilized as a one-stop-shop for the lifetime of your building. We can identify and create effective maintenance and restoration strategies to protect and prolong the life of your facility — and your bottom line.
Learn more about our Sealants and Restoration services.