Whether you're building a new warehouse, expansion or other type of industrial structure, Wells offers unmatched reliable, efficient prefabricated solutions. Prefabricated building solutions are ideal for industrial and warehouse construction projects. They are long-lasting and durable, and can be installed faster than other materials for a smooth construction process. Wells aims to collaborate from conception to completion, offering flexibility of design needed to create your structure.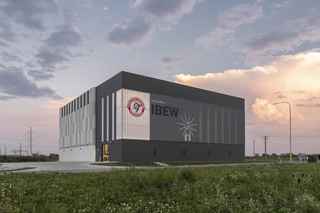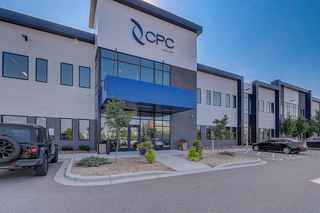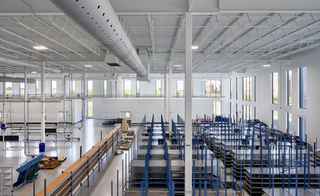 Benefits of prefabrication.
Reduced Life Cycle Costs
Low maintenance and durability of precast allows the structure to stand the test of time.
Energy Efficiency
Thermal performance of Wells insulated wall panels results in a reduction in heating and cooling costs.
Accelerated Construction
Prefabrication allows for a quick construction schedule, getting your warehouse built faster.
Structural Versatility
Interior and exterior prefabricated elements support everything from roofs to mezzanines, raised walkways and other design features unique to your facility.
Safety
Fire and pest resistant, along with protection from harsh weather conditions. Prefabricated stairwells ensure a safe exit in the event of a fire or other emergency.
Aesthetic Versatility
A variety of surface textures and finishes help attract the visual attention your company deserves.
Noise Reductions
Quiet environments and excellent sound absorption compared to other building materials.
The production and installation was outstanding between the Wells team, overall a great experience. Even when not the lowest cost, we choose anyways given all the other factors that make up for the difference in price.
Preventative maintenance for warehouses.
Warehouses and distribution facilities experience wear-and-tear around the clock, and as a large investment, they need to be protected. Wells Sealants and Restoration team provides customized maintenance plans for your structure to keep long-term operating costs down and structures looking and performing like new.
Learn more about our Sealants and Restoration services.