Wells is the leading choice for your next parking structure. Our process condenses construction schedules, keeping costs down and getting the parking structure open sooner. Our team of parking experts help our partners support site challenges and desired efficiencies — all while creating an aesthetically pleasing parking structure.
Parking is continuing to evolve with increased integration into different project types such as office, multi-family, entertainment and mixed-use developments as stand-alone, podium or texas wrap configurations. Each structure and client has different driving factors that influence the best building solution.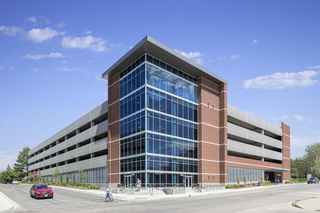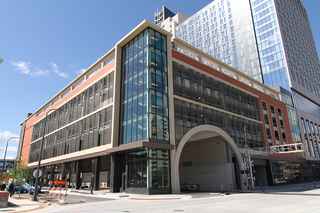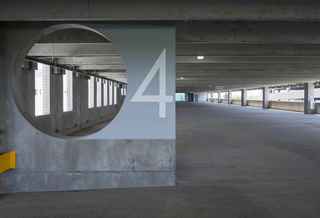 Your parking structure partner.
Trusted Resource
Whether you are a developer, architect, engineer or general contractor, Wells acts as a resource to validate parking assumptions. Our partners trust Wells to provide accurate parking concepts and collaborate to obtain an optimal user experience for today and tomorrow.
Problem Solvers
Whether it's challenges with the site, height limitations, matching existing buildings or more, our team brings ideas and solutions to help our partners.
Value Engineering
Since parking is often involved as part of a larger development or master plan, we understand the need to make cost-effective parking structures, with ideas to maximize car ratios, reduce costs and deliver optimal ROI.
The Possibilities in Podium Design
Precast podium designs are being incorporated into a variety of project types — supporting ground-floor retail to outdoor pools — and have untapped potential in the design and construction world. Explore Wells' insights into podium design and its many possibilities for your next development.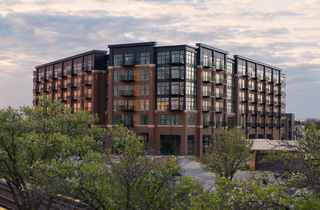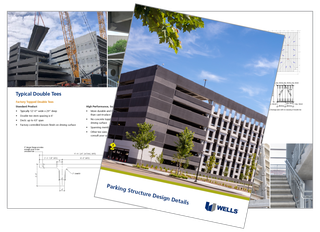 Parking Structure Design Details
Parking structures are unique building types - combining the challenges of a bridge and building into one - built durable enough to stand up to exposed outside elements, with emphasis on waterproofing, expansion, contraction and thermal change. Learn more about the design details of prefabricated parking structures in our new brochure.
How Precast Parking Structures are Standing the Test of Time
Parking structures are unique building types and require specialized design and maintenance expertise to ensure they are as safe as they are efficient. Explore Wells' blog on designing a parking structure to last.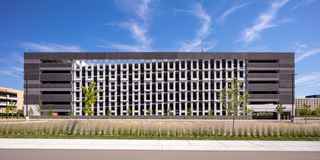 Wells are experts at what they do. The preconstruction team is very knowledgeable and thorough with an understanding of engineering and products, which has established a relationship built on trust.
Featured Precast Parking Garages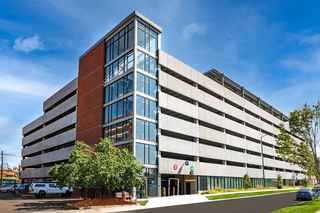 Denver Health Acoma Parking Structure
More than 430,000 sq ft of prefabricated concrete was provided for this net-positive parking structure.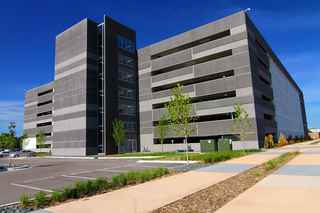 HealthPartners Parking Ramp
The Wells design team seized upon the dynamic nature of prefabrication on this parking ramp for details and design interest.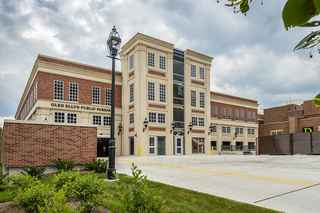 Glen Ellyn Civic Center & Parking Garage
This award-winning parking garage utilizes a high-end architectural facade to pay homage to the surrounding historic downtown area.
Parking Structure Preventative Maintenance Plans
When it comes to creating a successful parking structure, your priorities matter most. Wells Sealants and Restoration team offers the tools, resources and expertise to extend the life of your precast parking structure. We work to ensure every design and maintenance solution enhances a project's value and minimizes long-term operating costs.
Learn more about our preventative maintenance plans for parking structures.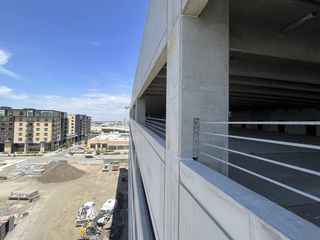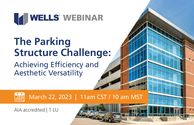 The Parking Structure Challenge: Achieving Efficiency and Aesthetic Versatility
Our experts discuss some of the latest trends for parking structure designs – such as carbon reduction and EV charging. Discover how efficiencies are leading the charge and how your project aesthetics don't need to be compromised just because it's a parking structure. Earn CEU credits while you learn about how prefabricated building design can lend strength, versatility and beauty to your next parking project.