Creating Landmarks. Inspiring Pride. When it comes to making a unique building that stands out, Wells Architectural Solutions provide variety and options to support any building type. You bring the visionary ideas and we'll be your partner from the start, helping you value engineer your design: finding the right products and finishes to make it a reality.
Transforming your project's vision into a plan for success.
Prefabricated concrete wall panels are the easiest and most economical way to enhance the aesthetics of your next project. Thanks to their unique combination of thermal insulation and pest-, mold-, and weather-resistant properties, Wells building enclosures have a greater lifetime cost efficiency than any other wall construction — and can even be used as a structural component to create more design possibilities.
Economical to produce, erect and maintain, Wells products can be customized in a virtually limitless range of colors, textures and shapes — creating a dramatic range of architectural expressions to fit any project or application.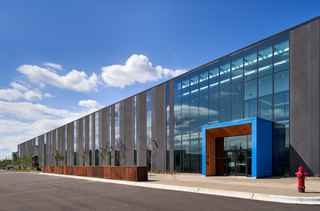 With prefabrication, the design possibilities are endless.
A great finish puts the final touch on any project. Whether you need to match an existing building, mimic the look of traditional brick or stone, or develop a signature look through sandblasting, acid etching or other unique treatments, Wells offers endless solutions for your architectural cladding needs. As your building partner, Wells will help guide you through our wide variety of colors, textures, unique features and custom exterior design options to bring your architectural vision to life.
The limitless finishes, colors and custom features of prefabrication.
Your project's architecture is achieved using custom finishing techniques and a wide variety of surface textures to create different visual effects, from smooth, polished panels to a more natural stone look.
The color of finished design comes from the unique combination of materials used to make it. Sand and aggregate, along with cement, pigments and other materials can be mixed and treated in a variety of ways to achieve virtually any desired color and effect.
One-of-a-kind designs that include reveals, bullnoses, cornices and dentils can be prefabricated and incorporated into your project's architecture to create a distinct appearance with greater dimension and variety of surface depth. For an even more distinct look, Wells can create a custom design solution, incorporating multiple finishes, colors or materials for limitless design possibilities.
Benefits of Wells architectural solutions.
Prefabricated architectural solutions pair beauty with unrivaled strength — protecting your structure from weather extremes, blast, fire and insect infestation. They also provide cost-savings over traditional building materials and construction techniques — without sacrificing quality, durability or design flexibility.
Aesthetic Versatility
Unlimited surface textures, decorative finish options, colors and detailing techniques to help meet unique design requirements
Energy Efficiency
Superior thermal performance to help reduce heating and cooling costs
Accelerated Construction
All-weather construction for efficient, year-round enhancements to meet any deadline
Safety and Protection
Resistant to fire, pests, blast and harsh weather conditions to protect a building's structural integrity
Noise Reductions
Excellent sound absorption, creating spaces that are easy on the eyes and easy on the ears
Reduced Life Cycle Costs
Low maintenance and highly durable, helping structures stand the test of time; the average building lifespan is over 100 years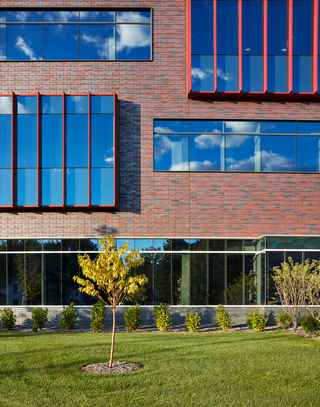 Whether new construction or building expansion, each new project begins with a unique vision — and unique parameters. From concept through completion, Wells collaborates with architects and builders to make their work a true work of art while ensuring that projects are completed on time and on budget.
Creating Category AA quality products.
Wells is an AA level PCI-certified precast concrete producer, providing quality building solutions for all our geographic regions. AA certification requires high levels of color and finish consistency. Wells capabilities are based on stringent testing and reflect the type of architectural building solutions our clients expect from Wells.