Data centers are an ever-growing necessary market for keeping information safe and data secure. They require unique and specific design requirements to house and protect expensive equipment, supporting heavy load capacities in temperature-controlled environments. Additionally, an accelerated construction schedule is important to data center owners to get up and running quickly to provide reliable data services to clients.
Wells prefabricated building solutions are the ideal choice for mission critical buildings – creating durable, high-quality total precast structures with the shortest construction schedule of all building materials available. Data center developers and owners utilize Wells as a full-service building solution provider, leveraging expertise on structural design and architectural building envelope options. With Wells, your data is protected from the start.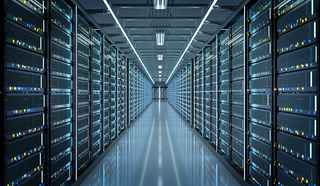 The Wells difference in data center design and construction.
Data center developers and owners choose Wells for mission critical projects because of our proven track record over the years. With our design-build capabilities, Wells can assist in every area of the process, providing input on the design and budget and bringing creative solutions along the way.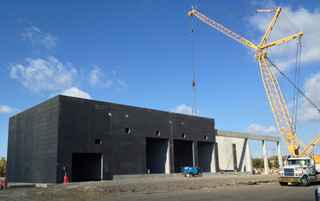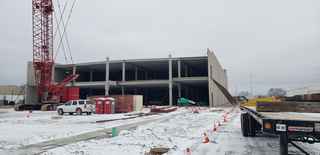 Meeting data center design requirements.
Our building solutions meet unique data center design requirements so your structure can be constructed in the shortest amount of time with less coordination between trades. As a true full-service building solutions provider, you can utilize Wells for every part of the process – from materials to design to erection to maintenance.
Bringing solutions to support speed in data center construction.
Our building solutions are manufactured in a controlled environment – so quality issues are avoided for a quick, successful build. Additionally, sturdy prefabricated solutions offer protection from natural disasters so the data center and its contents can stay up and running 24/7 365 days a year.
Securing your investment with data center preventative maintenance.
Data centers are significant investments for any owner or developer. That's why it's important to take care of your structure and have a preventative maintenance plan in place from the very start. Wells Sealants and Restoration team can enhance a project's value and minimizes long-term operating costs — protecting your bottom line.
Learn more about our Sealants and Restoration services.