Office buildings are no longer just a place for employees to work. They now need to be open, bright, inspiring and welcoming. Businesses offer a plethora of amenities to recruit employees and keep morale high.
With Wells prefabricated building solutions, your new office can have it all — bright, open work environments and a stunning building facade to showcase your company's success. With our preconstruction team, we take your vision and make it a reality. Whether it's a new corporate office, a secure data center, or any other commercial structure, Wells provides unparalleled aesthetic flexibility and dependable, cost-effective building solutions.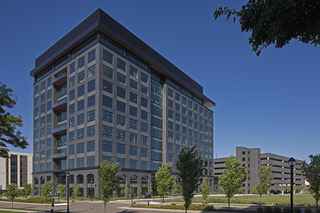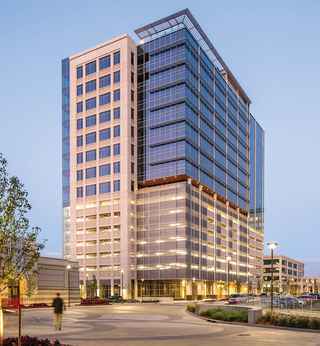 Benefits of prefabrication.
Aesthetic Versatility
A variety of surface textures and finishes help attract the visual attention your company deserves.
Energy Efficiency
Thermal performance of Wells insulated wall panels results in a reduction in heating and cooling costs.
Structural Versatility
Interior and exterior precast elements support everything from roofs to mezzanines, raised walkways and other design features unique to your facility.
Reduced Life Cycle Costs
Low maintenance and the durability of prefabrication allows the structure to stand the test of time.
Noise Reductions
Quiet environments and excellent sound absorption compared to other building materials.
Safety
Fire and pest resistant, along with protection from harsh weather conditions. Prefabricated stairwells also ensure a safe exit for employees in an emergency.
One of the biggest reasons we keep coming back to Wells is their ability to consistently provide high-end finishes to their building solutions.
Office Building Preventative Maintenance
When it comes to creating a successful office building, your priorities matter most. Wells Sealants and Restoration team offers the tools, resources and expertise to extend the life of your structure. We work to ensure every design and maintenance solution enhances a project's value and minimizes long-term operating costs.
Learn more about Wells Sealants and Restoration services.