Placing emphasis on employee and job site safety.
As a leader in the construction industry, safety is at the cornerstone of everything we do. Our commitment to risk reduction helps all partners and employees achieve peace of mind throughout the building process and allows them to bring their best selves to work, which results in high quality structures.
Through regular safety and risk education, we empower all employees to prioritize protection, practice diligence and make safe choices every day. Whether working in a plant, on a construction site or in the office, Wells implements industry leading safety plans to ensure a safe working environment for every team member.
As a family organization, we believe in providing a supportive culture, so our commitment to safety extends beyond the work setting, providing a robust benefits plan with supports services for employee physical and mental health needs. Our commitment to employee health and well-being beyond the work setting reduces the risk of onsite injuries while supporting our culture.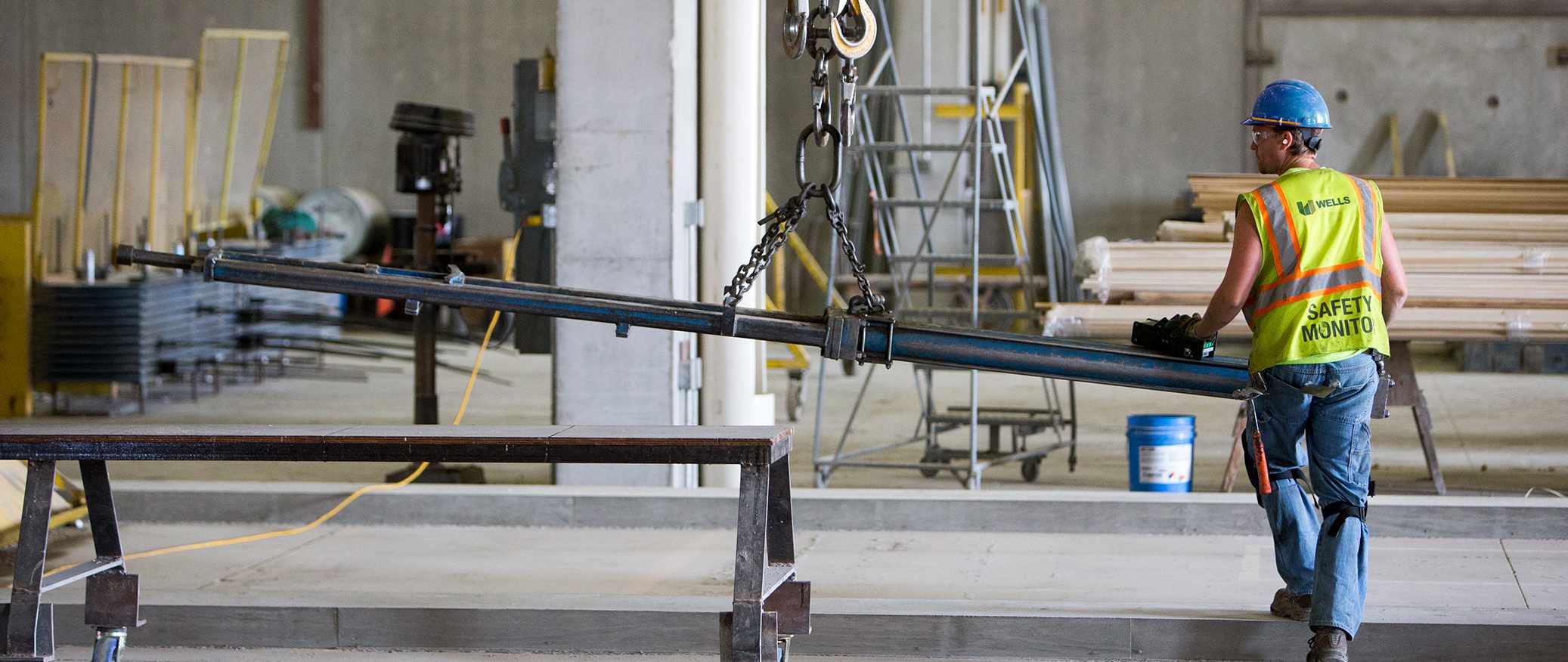 Safer builds stronger.
We take great pride in our efforts and achievements in implementing effective safety plans for our employees and building partners alike. Keeping your project site safe from planning through commissioning and beyond helps lay the foundation for stronger relationships — and stronger communities. To do this we emphasize:
Industry-leading safety practices
Strategic and measurable safety leadership programs
Education opportunities that empower employees to create a culture of protecting and supporting each other