Wells is a member of AltusGroup, a collaborative group for precast concrete manufacturers across the globe. With this membership comes unlimited resources and innovative products that we are able to provide for our clients.

CarbonCast® - High Performance Insulated Wall Panels

Graphic Concrete® - Stunning Designs and Images on Precast Concrete
PCI Architectural Certification Levels
Wells is a PCI-certified architectural precast concrete producer with all our architectural manufacturing facilities certified in delivering category AA quality.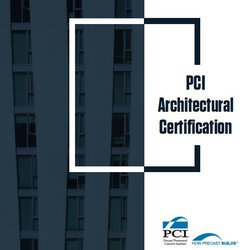 PCI Architectural Certification
PCI's architectural precast certification program aligns each producer's capabilities with the specific markets they serve. It establishes superior product quality, a third-party inspection mandate, and performance requirements for all certification categories.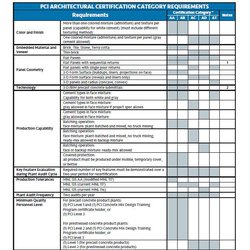 PCI Architectural Precast and PCI Certification Requirements
All certification categories require high levels of color and finish consistency. These categories establish Wells capabilities based on the type of architectural precast concrete products we typically produce.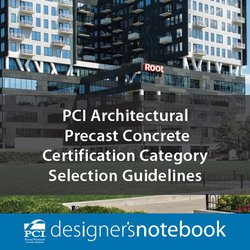 PCI Architectural Precast Concrete Certification Category Guidelines
This document provides a basis for specifying the most appropriate PCI architectural certification categories for the production and field erection of various types of architectural precast concrete components.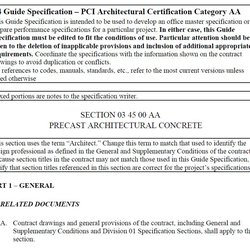 Guide Specification - Architectural Certification Category AA
This document is editable and meant to be used on a by-project basis. For more specification information, click here.
Architectural Design Resources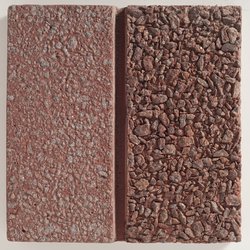 PCI Color and Texture Selection Guide
This guide is a great resource to compare various colors and textures of precast concrete. The proper selection of color, form, and texture is critical to the aesthetic appearance of architectural precast concrete. See Wells Architectural Inspiration Guide for more ideas on how to support your architectural vision.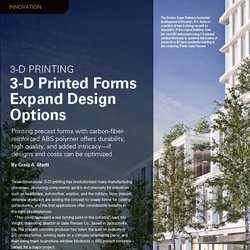 3D Printed Forms Expand Design Options
From PCI's ASCENT Fall 2018 Edition: Printing precast forms with carbon-fiber-reinforced ABS polymer offers durability, high quality and added intricacy — if designs and costs can be optimized.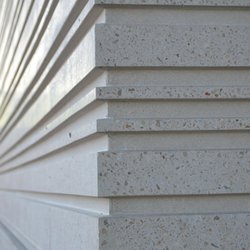 PCI Precast Concrete Finishes and Textures Guide
Precast concrete comes in almost an unlimited array of colors, forms and textures including exposed concrete, veneers of traditional materials, or a combination of both. This section provides basic information on finishing options.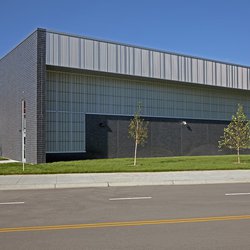 Design for Blast Resistance
Precast concrete provides excellent Anti-Terrorism Force Protection (ATFP) and blast resistance, among many other high performance attributes. It has been used in many military, government, and other structures providing protection and resiliency.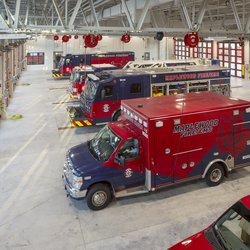 Design for Fire Resistance
Precast concrete provides inherent fire protection and resiliency — non-combustible and can help contain fires in a controlled space. Also, concrete provides passive fire protection, which means it does not rely on another system or someone to take action.
Precast Environmental Performance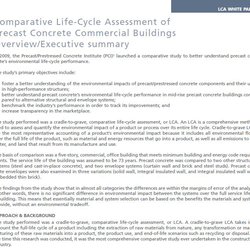 Comparative Life Cycle Assessment (LCA) of Precast Concrete Commercial Buildings
Precast/Prestressed Concrete Institute (PCI) launched a comparative study to better understand precast concrete's environmental life-cycle performance to benchmark the industry's performance in order to track its improvements and increase transparency in the marketplace.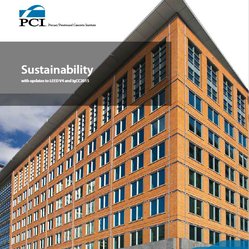 PCI Designer's Notebook - Sustainability
Building materials can have a significant effect on the environmental impact of the construction and operation of a building. Precast concrete contributes to sustainable practices by incorporating integrated design; using materials efficiently; and reducing construction waste, site disturbance, and noise.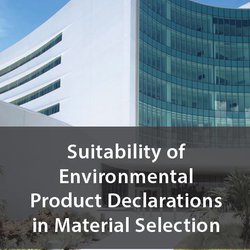 PCI Designer's Notebook - Suitability of Environmental Product Declarations in Material Selection
As owners, architects, structural engineers, and others strive to reduce the environmental impact of their projects, they are increasingly looking to environmental product declarations (EPDs) to inform decisions.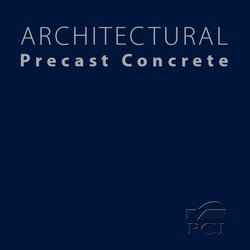 PCI - Architectural Precast Concrete 3rd Edition
Chapter 6 - Specification Guide for Architectural Precast Concrete. This chapter provides a basis for specifying in-plant fabrication, including product design not shown on contract drawings, and field erection of architectural precast concrete. It does not address structural precast concrete, coatings, or sealing the joints between units.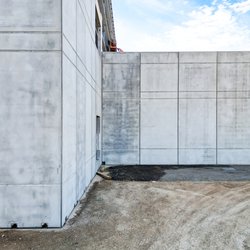 Connections for Architectural Precast Concrete
This section shows typical details for some of the more commonly used connections for cladding panels and loadbearing precast concrete walls, as well as other connections that may be useful in special applications.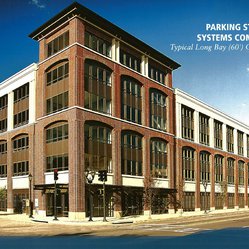 Parking Structure System Comparision
This guide shows a parking structures system comparison between three systems: total precast pre-topped, field topped and Cast-in-Place (CIP) Concrete Post Tensioned projects. The comparison table looks at various factors including schedule, costs, constructability, quality, aesthetics, design, lean construction and sustainability of the various systems.