Publicly funded structures play a vital role in the development and well-being of a community. Aesthetic versatility and quality are paramount when it comes to civic project types; matching existing architectural styles and adhering to city codes are essential requirements. Additionally, since civic and community projects are often funded by tax dollars, the selected building solution needs to be an efficient one.
Utilize Wells as your single-source prefabricated building solutions provider for public works, civic and community projects. Whether you're building a new library, police station, or wastewater treatment facility, Wells has the right solutions to keep your budget on track while providing a seamlessly integrated, beautiful landmark to your community.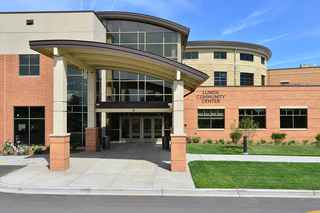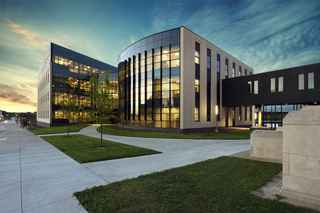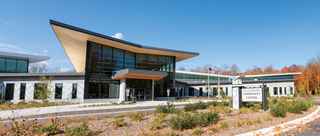 The Wells difference.
Wells offers preconstruction and design services for any public building type, whether it be a new community center, city hall or fire station. With our expertise, every project goal can be achieved in an efficient and cost-effective way. Our prefabricated building solutions are durable and require minimal maintenance. Utilize Wells sealants and restoration preventative maintenance services for your community structure so it can stand as a landmark in your community for years to come.
As a leader in prefabricated architectural solutions, we can meet any design aesthetic goal that represents your community. Our building solutions provide you with a cost effective, durable, and beautiful community structure with a quick construction schedule and a high-performing building envelope to meet energy code requirements.
For community structures that need storm shelters, our team members are well-versed in ICC 500 requirements and offer ideal solutions for any type of shelter.
Balancing Budget and Beauty:
The Rise of Prefabricated Building Systems in Public Projects
To achieve the desired goals, more and more communities are turning to prefabricated building solutions, harnessing the ability to mimic traditional materials, provide a durable, efficient building solution and meet their schedule.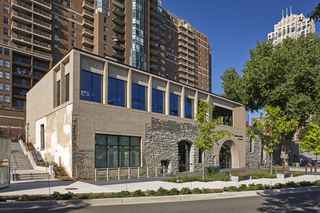 Wells is a top-tier prefabrication company. They follow through on every detail and provide expert assistance during all phases of a project.
Featured Civic & Community Projects
Civic & Community Preventative Maintenance
A community center or municipal building experiences heavy traffic over the years and can act as a safe space in case of severe weather or other emergencies — so protecting these structures from wear and tear is essential. Wells Sealants and Restoration team provides customized maintenance plans for your structure to keep long-term operating costs down and structures looking and performing like new.
Learn more about our Sealants and Restoration services.