Building solutions for K12 and higher education.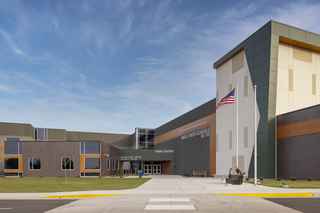 Wells is an industry leader when it comes to education design and constructing teaching facilities, sports complexes, classrooms, dormitories, gymnasiums, natatoriums, auditorums and other education-related structures.
Whether for higher education or K12, Wells offers prefabricated building solutions that address the specific needs of learning institutions in a cost-effective manner. Offering year-round construction and fast-track building methods, Wells ensures projects are completed on-time and within budget so classes, sporting events and other programs can continue as scheduled.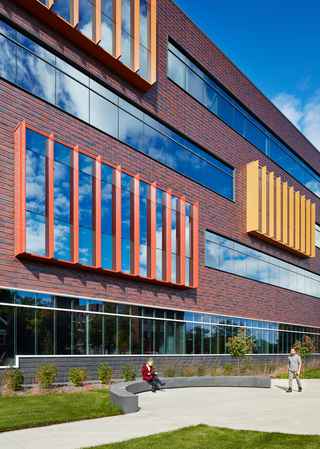 The Wells difference.
With our extensive engineering team, Wells brings innovative education building solutions to support the design of expansive openings that bring natural light into learning environments, create resilient ICC 500 storm shelters, and support large open spans for gymnasiums, auditoriums, natatoriums and more.
By selecting Wells' prefabricated solutions, schools can ensure long-lasting, low-maintenance interiors and exteriors, that are cost effective at project onset and over the life of the building. Additionally, Wells Sealants and Restoration team can be utilized to keep maintenance costs low and your facilities healthy.
Our building solutions offer excellent design flexibility, particularly with long, open spans that facilitate the creation of large, flexible learning areas, providing easy layout changes, and enabling schools to adapt their spaces as educational needs evolve. Prefabrication provides the versatility needed to match any design and create visually appealing spaces that inspire students and staff alike.
Wells provides exceptional preconstruction services, creative building solutions, and a level of professionalism that sets the industry standard for education design and construction.
Meeting the Challenges of K12 Design
It can be challenging for K-12 architectural designers. They're often asked to design facilities that are strong, efficient and sustainable, while also having to abide by an unyielding publicly funded budget. However, using prefabricated concrete in the design process can help address all these challenges. Explore Wells' insights into how architects today are designing K-12 schools that are community landmarks and are at once both sustainable and practical by using a blend of structural and architectural prefabricated components.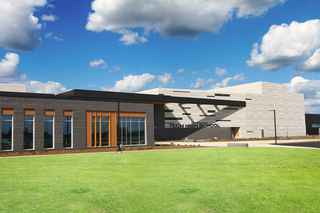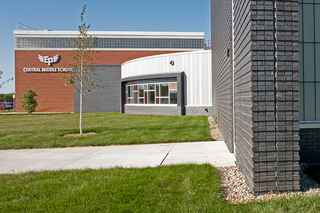 Achieving ICC-500 Requirements
As more states mandate the ICC 500 standard, prefabrication has become a leading building solution. The resilience and speed of installation makes it a particularly attractive alternative for schools, residential, parking, warehouses and a host of other building types.
Wells has been a great partner to work with. The customer service they provided to us was phenomenal — from their communication to their expertise. A real team player.
Featured Education Projects
Preventative maintenance for long-standing education facilities.
Wells Sealants and Restoration treats every property as our investment, giving the special care and attention to detail that enhances value and helps reduce building operating costs so you can stay in budget throughout the school year. Whether you need us to create a cost-effective maintenance plan that you carry out or are looking to have Wells implement a custom plan for you, we've got the tools, expertise and talented team of trained artisan professionals to make it happen.
Learn more about Wells Sealants and Restoration team.