Strength, Sanitation and Speed: The Benefits of Prefabrication for Food Processing Facility Design and Construction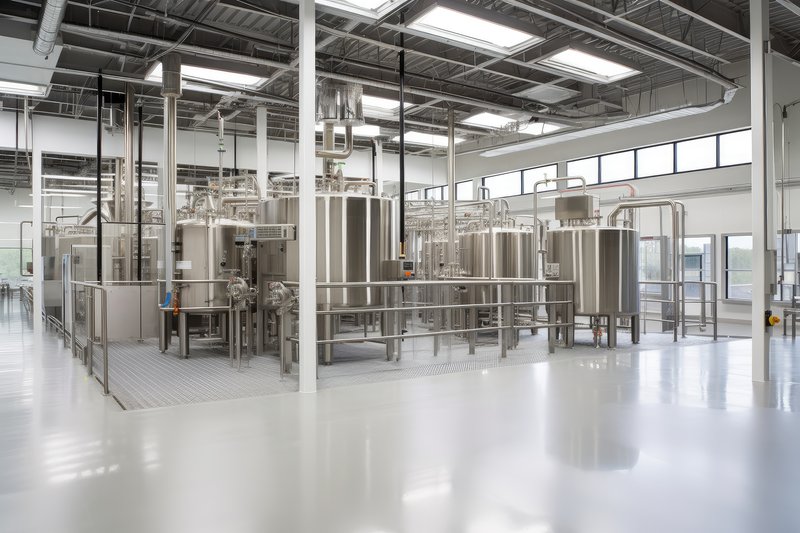 Food processing facilities work hard, enduring a lot of wear and tear in daily operations and rigorous cleaning schedules. To meet stringent USDA standards for sanitation, they are repeatedly cleaned, often with corrosive chemicals that can damage many construction materials. They must also support heavy loads – packaging silos, for example, can top out at 280,000 pounds.
Prefabricated concrete provides the best of both worlds – steel and concrete – in one material, making it a durable building solution that meets the needs of food processing facilities.
Prefabricated concrete (or precast) offers:
Strength – While ready mix can reliably reach strengths of 60,000 psi with reinforcing steel, when prestressed it can achieve strengths of 270,000 psi with post-tensioning strands. Supporting internal rail systems and exterior equipment.
USDA-approved finishes – Prefabricators fill in any surface voids with a cementitious material to create a Grade A ultra-smooth finish and a true, void-free surface; achieved via a hard trowel technique performed within a controlled environment before the product reaches the job site. Precast also requires less flashing or coatings than other building materials to achieve this level of finish.
Sanitary – By their nature, insulated wall panels, pocket beams, and double tee panels create ledge-free sanitary environments with fewer bacterial "harborage" points. A critical design requirement, as food processing plants must meet rigorous USDA sanitation requirements.
Speed of construction – Manufactured off-site in a controlled environment and shipped to the site just in time, prefabrication expedites construction, erecting much faster with precast than other building materials.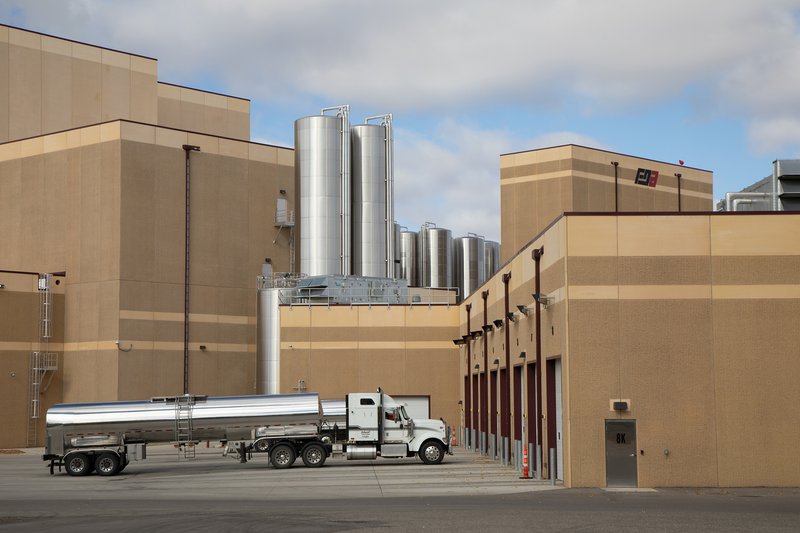 There are other design benefits. Precast wall panels can be used to create airtight envelopes, using continuous insulation and vapor barriers to achieve an R-22 value, when the client is looking to have the precast do double duty and eliminate an expensive insulated metal panel freezer or cooler from the project, the precast wall panel can achieve up to an R-32 value with the proper continuous insulation. Prefabricated structural systems, like Double-Tee beams also support open floor plans, providing owners with the flexibility to evolve and grow in the future.
A significant portion of a food processing facility's design and construction cost is related to the proprietary equipment. Precast is well-suited for accommodating difficult framing scenarios and is used for multiple food processing facility building types, including dryer towers.
Quality is enhanced as well, as a PCI-certified prefabricator follows an intensive QA/QC process to achieve client requirements.
A true design-build approach is best.
Most food processing facilities are "total precast" structures, so lend themselves to a true design-build approach. As such, the owner, general contractor, architect, structural engineer, prefabricator, and equipment designers often function more as a collaborative team rather than operating in separate silos.
Engineers with the prefabricator can provide constructive input to the design team as they're designing and programming process equipment to maximize the efficiencies that precast can provide, while also ensuring material compatibility. In the process, they significantly shorten the time between design and building erection.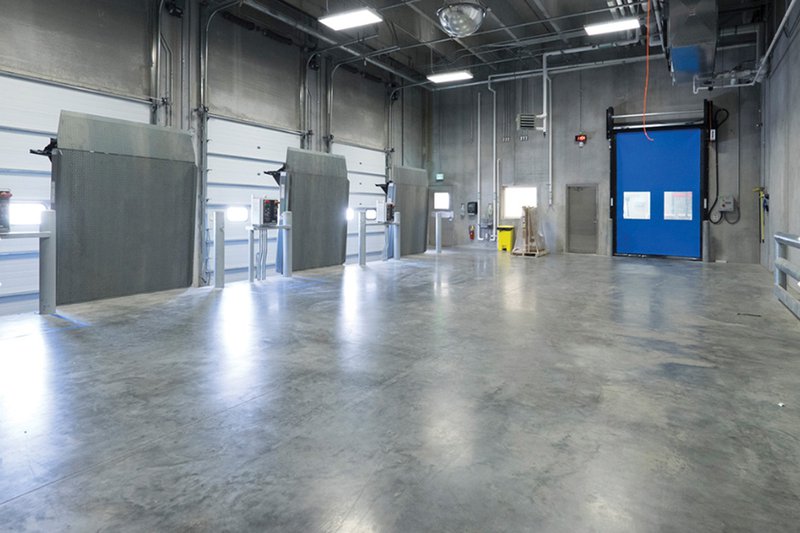 The facility's life cycle is also part of the initial design conversation. Prefabricated materials can be easily incorporated into open floor plans with minimal columns, providing clients with the flexibility to reconfigure or expand the space down the road. To improve material longevity, prefabricators can incorporate waterproofing and sealants, as well as minimize exposed connections and joints to reduce the amount of necessary caulking.
Taking a long-term approach.
Prefabricated concrete is seen as a low-maintenance building solution for food processing, but of course, regular inspections are essential to a facility's longevity and necessary for these types of facilities to function effectively. Deteriorated caulking or crumbling infrastructure can provide a haven for bacteria to grow.
Wells sealants and restoration team offers a service of regular inspections that can be performed unobtrusively during scheduled maintenance shutdowns, so they don't interrupt processing times.
By working with clients as an extension of the maintenance team, we can act quickly to make any identified necessary repairs before restoration costs escalate. Subsequently taking the burden off the client's plate and enabling them to focus exclusively on their operations and the production of a quality product.
Learn more about Wells food processing facility construction capabilities.