The Benefits of Prefabrication for Data Center Design and Construction: Protecting Data from the Start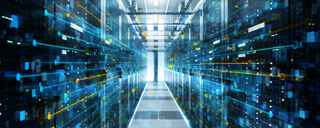 The data center market flies mostly under the radar, given the proprietary nature of the business. But undeniably, the market is growing, as the storage, computing, networking and management of data into an outsourced or hybrid system is significantly increasing in popularity.
These facilities vary significantly in size, from as small as 100,000 sq ft up to 1 million. Some are government owned, while others are dedicated to a single company with many others operated as shared spaces leased to multiple tenants. It's a unique market, to be sure, where relationships are built on trust. Discretion is the name of the game, so design and construction teams agree to privacy while also committing to perform work at break-neck speeds.
So how does prefabrication perform in data center design and construction?
When it comes to data center development, speed of construction is typically the most important factor. Prefabrication is the fastest building solution available, it can meet tight construction timelines and simplify site logistics, since all the manufacturing is performed off-site. And once at the site, it supports faster on-site turnover, with multiple cranes and crews, expediting the overall construction process.
Prefabricated designs also maximize space, creating open floor data halls. Since most data centers support server racks, IT pods, power distribution units, computer room AC units and backup power generators, the ideal design incorporates fewer columns to allow for data hall layout flexibility.
Precast is also ideally suited for maintaining cool temperatures. In a data center, computers are running around the clock, producing a significant amount of heat, and a structure with a superior building envelope and high thermal efficiency is necessary.
The loadbearing members must be designed to handle the weight of data center equipment and associated heavy load chillers to maintain equipment temperature. The floor systems are indisputably hefty – Wells produces deep double tees and beams with reinforcement and high concrete strengths to accommodate data center floor systems.
Finally, Wells wall systems are durable enough to withstand fire, high wind speeds and volatile seismic conditions. Protecting the extremely expensive equipment, providing reliability for data storage and peace of mind for operators.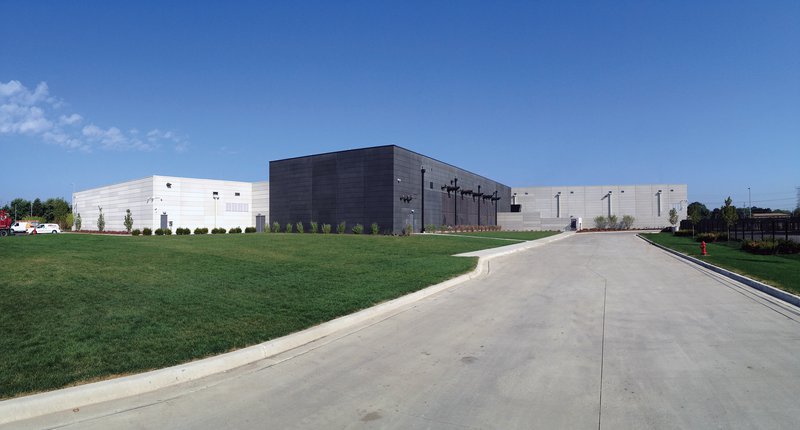 The best data center design solution is a total precast solution.
After all, the building structure is part of a data center project's "critical path," so the speed to market of a prefabricated system can significantly quicken a project's overall pace. Once the building is enclosed, the project team can switch to 24-hour shifts as hundreds of electrical, mechanical and plumbing contractors converge on the site.
And from a cost perspective, prefabricated systems offer better cost control and reduced operating expenses, as well as enhanced quality control, given that the entirety of the product is manufactured off site in a controlled environment.
For its part, Wells is one of only a few manufacturers that can produce prefabricated solutions at the size, quantity and speed desired by data center owners, from multiple manufacturing facilities across the U.S. By collaborating with the design team from the onset, Wells preconstruction team and our long history of data center projects, has helped data center developers and owners fully realize the short- and long-term benefits of their prefabricated building system. With Wells, your data is protected from the start.