Using Preventative Maintenance To Reduce Long-Term Building Costs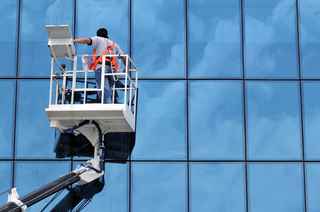 Whether it's the Empire State Building in New York City, the Willis Tour in Chicago, or even the Space Needle in Seattle, every celebrated structure in the United States maintains integrity through consistent maintenance. Although maintenance is often deemed the least glamorous building solution, it is essential to preserving structures and reducing future costly damage repair.
Over the years Wells has worked with thousands of clients that own or are looking to build a facility or a parking ramp; typically, questions are asked about precast maintenance costs before making long-term decisions. Every building or structure will require some maintenance periodically if you want it to last and perform as designed. It could be preventative maintenance such as washing windows, cleaning sidewalks, touching up sealants or even re-painting items. How you approach these steps is where the expense lies. Acknowledging the value of consistent maintenance plays a role in choosing a partner for your construction needs.
As an example, Wells worked on a 30-year-old food grade dryer tower that needed major repairs. The building suffered intense water, corrosion, and internal damage due to the lack of scheduled re-caulking. This lack of regular maintenance snowballed to be ten times the amount of preventative maintenance costs; taking an expense that would normally be $20,000 spread over 10 years to a $200,000 expense in one year.
Newly constructed structures typically will not have any maintenance needs for about ten years. However, once you reach that timeframe, damage from snow removal, water, corrosion, or joint sealant deterioration will have an immense impact on your structure's life cycle.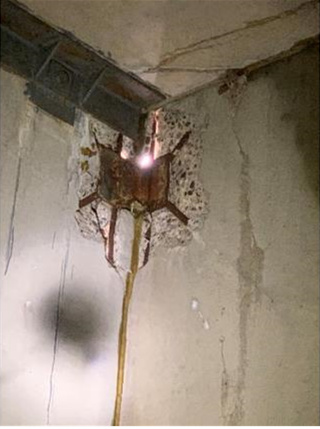 By proactively working with a construction solutions provider a plan can be developed that fits your needs, keeping building performance at its peak, while minimizing long-term operating costs. If this is not already in your facility plan, starting the discussion with your building partner, with regular intervals for systems monitoring can reduce long-term liability. Annual or semi-annual inspections allow you to get ahead of water infiltration that causes harmful mold or interior finish damage and keep your facilities clean and operating as designed.
Fortunately Wells offers our partners customized building maintenance plans, that budget in future inspections and maintenance. Planning for five, ten or even fifteen years of annual inspections and preventative maintenance allows you to extend the life-cycle of your structure to solidify your building's integrity and long-term performance.