Wells adds Director of Marketing to its National Strategy Team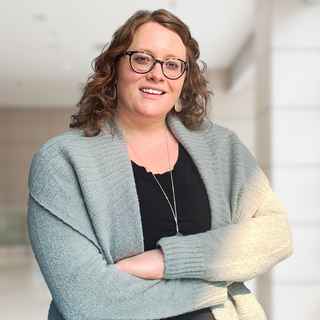 Wells, one of the largest prefabricated building solutions providers in the United States, has added Megan Kocchi as its Director of Marketing.
Working closely with Kimberly Wacker, Senior Vice President and Chief Strategy Officer, Kocchi will develop the marketing team, support product growth initiatives, create marketing programs and craft external client communications. As the national marketing lead, she will support company-wide business objectives and customer retention efforts, align with the sales and preconstruction teams to best position Wells' building solutions in the market and increase awareness of the Wells brand to partners and clients.
"Communicating our position as leaders in our industry is an evolving challenge," explained Wacker. "So we're excited to expand our team of inventive problem solvers. Megan brings years of experience, strategy and creativity to this role. As Wells continues to grow and expand our offerings, it's imperative we share the vision with our partners with clarity on how we can help them succeed."
As part of the Wells' team, Kocchi will develop marketing strategies for the company's Midwest, Mountain States and Great Lakes regions She will also be responsible for evaluating the impact of Wells' marketing programs and initiatives and managing research projects to support improved strategy and communications.
Most recently a Marketing Leader and Associate for Eppstein Uhen Architects (EUA), Kocchi brings more than 15 years of marketing team leadership, strategy and execution to her role at Wells. She is highly experienced in external and internal communications and will be integrally involved in Wells client and partner communication, as well as work alongside Human Resources on hiring and culture initiatives. In addition to her various leadership roles, she has held multiple Board positions with the Society for Marketing Professional Services (SMPS) Wisconsin chapter, most recently as a past President.
About Wells
Wells is one of the nation's largest building solutions providers, specializing in prefabricated construction solutions. For more than 70 years, the company's advanced building processes and practices have continuously raised building industry standards for innovation and efficiency. Wells' cost-effective, high-quality building solutions are used to solve design-build challenges from Canada to New Mexico, and Colorado to Indiana: creating landmarks, transforming communities, and helping businesses and individuals thrive. Learn more at wellsconcrete.com.