Wells Promotes Phyllis Felsinger To Senior Vice President Of Safety, Reinforcing Its Commitment To Safe Practices And Risk Reduction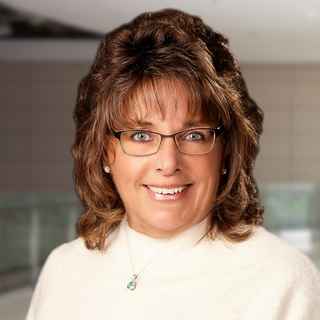 Wells, one of the largest precasters in the United States, has added Phyllis Felsinger to its executive leadership team, serving as Senior Vice President of Safety. Felsinger previously served as the Director of Safety at Spancrete, which Wells acquired in 2020. In her new role, she is responsible for company-wide strategic leadership of employee safety programs, and environmental and DOT compliance in accordance with local, state and federal regulations.
The role of Senior Vice President of Safety will augment Wells' world class safety culture that strives to achieve zero harm to employees, contractors and guests. Working closely with Mark DelVecchio, Senior Vice President, Human Resources, Felsinger will also lead and coach all employees on interpretation and administration of employee safety and health policies and procedures, oversee workers compensation benefits, and ensure incidents are reported and investigated as required and appropriate, responding in a timely manner to keep Wells and its employees safe and accountable.
"Safety is a core value at Wells and we are committed to creating and maintaining a safe work environment for all our people and partners," said Dan Juntunen, President and CEO, Wells. "Adding this position to our executive leadership team enhances the presence and culture of employee health and safety throughout the organization."
Part of her nearly 30 years' experience in corporate safety and human resources leadership roles, Felsinger had been with Spancrete since 2012. During her time there, she successfully re-implemented the corporate safety program following the 2008 - 2013 economic downturn, introducing a behavioral based approach that focused on enhancing the organization's culture and developed a measurable safety leadership program. She also continued a downward trend in recordable incidents and, in 2020, celebrated Zero Lost Time Injuries for two continuous years.
Felsinger's promotion follows the company's recent organizational structure changes, designed to offer greater strategic strength — while also allowing for regional independence — to reduce risk for its partners throughout the full design-build process.
About Wells
Wells is one of the largest building solutions providers in the U.S. The company advances building processes and practices, raising the standards within its industry and creating landmarks that inspire pride; helping businesses and individuals thrive by transforming the community around them. With a footprint that stretches from Canada to New Mexico, and Colorado to Indiana, Wells maintains a flexibility to meet schedule demands and minimize risk, while still delivering consistent product quality. The Wells Companies provide innovative, efficient and cost-effective solutions to its customer's design-build challenges.