Enhancing the tourist experience.
The Water Works Park Pavilion sits at the entrance of the Minneapolis Mill Ruins Park, as a striking precast archway surrounded by a beautiful façade, overlooking the Minnesota historic national park.
To improve the experience, the Minneapolis Park Foundation partnered with Wells to transform the historic structure without losing the sense of history.
AIA MN's 2022 Honor Award
A Striking Archway Surrounded by a Beautiful Facade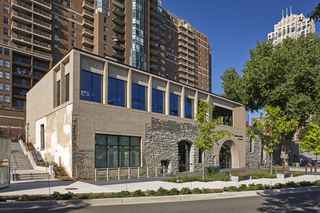 To build the beautiful archway and accompanying precast façade, the design team examined the historic building in person to verify the necessary materials needed to seamlessly tie in the new façade, and then spent hours carefully curating precast pieces that match the existing building.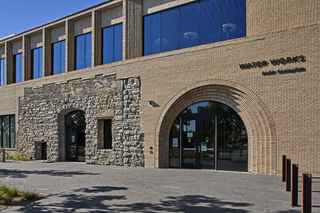 Design, planning and Blending Facades
The project required unique pieces to meet the standards set. From 63 pieces of architectural wall façade to precast panels with thin brick cast into them, Wells worked meticulously to overcome design challenges while incorporating beautiful finishes.
Regular meetings with developers throughout the design process ensured construction needs were met. After a year of designing, planning and precast creation, the team erected the project in just two weeks.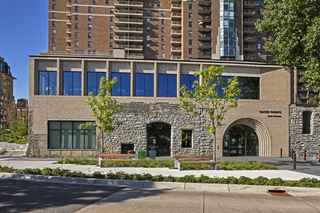 The Precast façade is an acid etch finish featuring a thin brick finish in the precast
The architectural facade blends into the many unique materials previously used at different times in the existing building.
Precast concrete erection was completed in two weeks.
3,335 Sq. Ft of Precast