Creating Safe Structures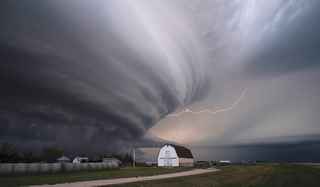 Dangerous and deadly storms are happening all too often.  As we approach severe winter conditions, talk inevitably arises of how to best guard against future destruction.  There's a simple answer that is being used to create safe new structures: precast concrete.  With components that include insulated walls, hollowcore plank, beams, columns and double-tee slabs precast structures can withstand what Mother Nature throws at it – literally.
Precast concrete is structurally designed to provide excellent protection against high winds, storm surges and flying debris from tornadoes and hurricanes.  It is often used in FEMA shelters, residential, institutional, public, government and other structures that must provide protection and resiliency.
The inorganic and noncombustible composition of precast concrete ensures structures will not generate mold or mildew following heavy rains, nor will they catch on fire should sparks ignite flammables.
Check out the video of a 2×4 impacting different enclosure systems, including vinyl siding, brick and a precast insulated sandwich wall panel.  You'll see that precast concrete provides excellent resistance against flying debris.