Extreme Weather Solutions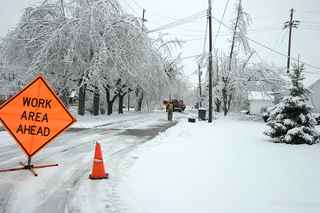 Every year we expect to see some of the  most extreme cold weather temperatures.  With temperatures  ranging from 25 degrees to even -30 below, these conditions make almost everything impossible to do - especially in the construction world.
While most construction is shut down due to these extreme weather conditions, Wells is able to make prestressed products inside our climate-controlled facilities. This is  one of the many advantages of prestressed concrete construction. While many other building solutions move at a snail's pace or stop altogether, we are able to continue to produce product for all of our customers.



Being able to produce product in all types of weather conditions allows us to be more predictable with the construction of a project while ensuring the overall construction schedule stays on track. Quality control and material performance are  benefits of being able to produce in a climate controlled environment are quality control and material performance. In our climate controlled facilities we are able to maintain the highest level of quality even when the conditions outside are not favorable.
Unlike other trades, we don't have to worry about material performance limitations that other trades need to consider when weather changes.  The steps and process needed to recover from time lost are eliminated. Cold weather grouting, and cold welding are two key processes that are often restricted due to the cold.
Prestressed Concrete does not go completely unscathed during the cold temperatures. Although we can continue production during inopportune weather conditions, we typically do not erect our product when conditions get as harsh as they have been recently. This does not stop us, however, from continuing to produce projects in our plants, in preparation for ideal weather conditions.