Plant Operations Manager Joins Wells' Mountain States Team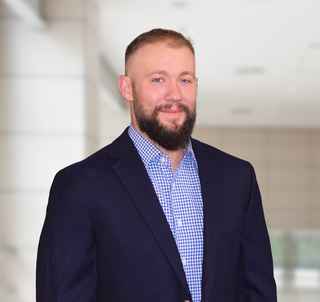 Wells, one of the largest prefabricated building solutions providers in the United States, has added Greg Holmes as its Brighton, Colorado Plant Operations Manager.
"Greg comes with a strong background in precast production and operations," said Mike Hemberger, President & CEO of Wells Mountain States. "With more than 15 years in this industry, he has hands-on experience in every stage of the process, from batching and quality control through management. We're confident in the expertise he'll bring to our plant, making Wells a safe place to work with an emphasis on the manufacturing employee experience."
Most recently a plant manager for the Metromont Corporation, Holmes started his career working at the Wells, MN location during college and then later spending more than six years with Wells, first as a batch plant operator and later a quality control manager. Specializing his career in the precast manufacturing environment, Holmes has attained a Level III certification from the Precast Concrete Institute (PCI).
As Plant Operations Manager, Holmes will support Wells' production goals and greater businesses objectives; planning, scheduling and directing ongoing production work, establishing plant performance standards, analyzing workflows, and troubleshooting problems to continually optimize the company's products and internal manufacturing processes. Regarding the role, Holmes stated, "I grew up with Wells, in this role I feel like I can make a positive impact with the Brighton team," he went on to say, "I really strive to create a healthy work environment for employees and believe that by building a strong team with a fun working atmosphere, we will continue to deliver high quality results that exceed customer expectations."
About Wells
Wells is one of the nation's largest building solutions providers, specializing in prefabricated construction solutions. For more than 70 years, the company's advanced building processes and practices have continuously raised building industry standards for innovation and efficiency. Wells' cost-effective, high-quality building solutions are used to solve design-build challenges from Canada to New Mexico, and Colorado to Indiana: creating landmarks, transforming communities, and helping businesses and individuals thrive.