Schnell Winds Down Long Career in Concrete Work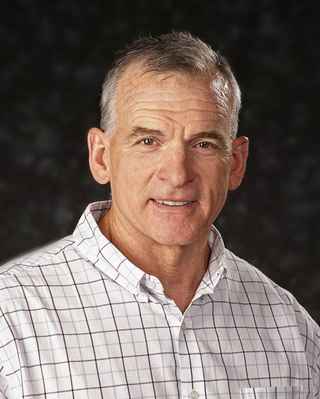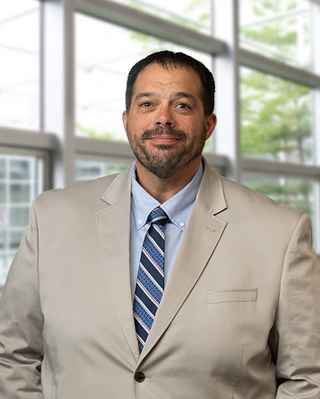 Originally published by The Valders Journal Vol. 83 No. 4 and written by Todd S. Bergmann
John Schnell, the local man perhaps most identified with Spancrete in Valders, is headed to retirement at the end of the year.
Wells, the Albany, Minn., concrete company that purchased Spancrete, recently announced Schnell's retirement and two promotions concerning the Valders plant.
"The most fun part is the challenge," Schnell said. "Each part is a highly engineered, highly specific product.
"We do not make anything for stock. Everything we do is designed and made for a specific project.
"It becomes challenging on how we handle stuff. Things have gotten much larger. Wall panels can be up to 100,000 pounds. Bridge girders have stretched out quite a bit over the years."
The rural Valders man is now working for Wells part time as he makes the transition to full retirement. While driving outside of work hours, Schnell said he enjoyed seeing the fruits of his labor. "When I was driving around with my family: 'We built that building, we did this on that building,' " he said. "Being part of seeing that materialize was fun. I will miss not being part of those projects."
Schnell started working for Spancrete as a general laborer 41 years ago, after graduation from Valders High School. Except for four years where he worked for a Madison construction company and Valders Stone & Marble, Schnell has worked for Spancrete ever since. He has worked in every aspect of precast operations and recently served as vice president of precast operations. Schnell has been involved in thousands of projects, from multi-story residential housing and parking structures to industrial buildings, stadiums, hotels and schools. Projects included putting a skywalk across College Avenue in Appleton, more than 25 years ago, during a few hours on a Sunday where the road would be closed.
"We had a Plan A on how we were going to do this," he said. "We had a couple of pieces we need to set to be able to reopen the highway. We didn't know if we could get the pieces in.
"We went up there early on a Sunday morning. Everything went flawlessly. It worked out real well.
"Plan A had to work. We did not have a plan B."
Contractors are requiring more of precast-concrete providers than they did 40 years ago, Schnell said. "Owners have become more sophisticated," he said. "They want to see their buildings put into use much quicker. At the end of the day, they want to get some return on their investment.
"They put more pressure on schedule and aesthetics, that did not exist 40 years ago. It is very schedule driven." Still, Schnell said customers cannot call on Tuesday and expect precast concrete on Wednesday. "We need to go through a very lengthy process of drawing it, designing it, engineering it and procuring stuff," he said.
When he retires, Schnell said he will spend more time training dogs and visiting his two sons, one serving in the military and the other living in Oklahoma.
Scott Bertschinger, president of Wells' Great Lakes region, complimented Schnell on his work for the company. "We're so grateful for John's incredible legacy of success at Wells and look forward to celebrating his well deserved retirement at the end of the year," Bertschinger said.
To take Schnell's place, Wells promoted Jeremy Blahnik, current plant manager in Valders, to vice president of precast operations of its Great Lakes region. Blahnik oversees the plants in Valders and in Crystal Lake, Ill. Schnell expects good work from his successor.
"I look forward to guiding Jeremy through this transition," Schnell said. "He's ambitious, exceptionally dedicated and knowledgeable about all parts of the business. I know he's going to continue to help our whole operation succeed."
Schnell encouraged Blahnik to stay in balance. "This industry can be very consuming of your time," he said. "You have to be able to make sure you keep that work-life balance in mind at all times."
Blahnik began work with Spancrete in 1999 as a draftsman, after attending Northeast Wisconsin Technical College. In 2008, he began managing the schedule for the Valders plant. He later became manager of wet-cast operations and plant manager.
"I have been able to be part of every part of our business at the plant," he said. "It has been really great getting to know the business from the inside out." Blahnik said he will expand Wells' position as a market leader and ability to create products that exceed client expectations.
"We will just continue to strengthen what we do," he said. "We are making sure our customers are getting a good value from us. We will continue to build the landmarks of the community.
"We try to rest our head on making high-quality products safely. The rest takes care of itself." All that requires high-quality employees, Blahnik added. "Our employees are fantastic," he said. "We are lucky to be where we are. The folks in our area have a fantastic work ethic. That definitely helps us."
Also, Schnell complimented the employees. "We have some really good people here," he said. "They are people who really care and come to work every day wanting to make a difference. They are very conscientious and care about what they do.
"They take pride in driving by their building up and down the highway."
In addition, Blahnik is working on a bachelor's degree in business at Concordia University Wisconsin in Mequon.
Meanwhile, Matt Fischer, product manager for the company's Hollowcore products, has been promoted to plant manager in Valders. Fischer joined the company as a laborer in 2014. He will direct and coordinate manufacturing operations, ensuring employee safety, and identify areas of improvement in production, Bertschinger said.
"I'm confident the passion and expertise Jeremy and Matt will bring to our Great Lakes operational leadership will build on that legacy," Bertschinger said. That legacy goes back to 1946, when Henry Nagy, 1908-2009, returned to the United States from Hungary with only $8 in his pocket to start Spancrete. Thirteen years after its founding, Spancrete opened a Valders plant. At the start, Spancrete had a dozen employees, a 24-by-60-square-foot office and shop building and a 614-foot outdoor casting bed in Valders. The plant operated eight or nine months a year.
"Forty years ago we were considered seasonal," Schnell said. "Construction is no longer seasonal." When he started, the operation consisted of part of what is now the site's Plant 1. "In the early '90s, we added on and doubled in size," he said.
The Valders operation now has three plants. Wells has added new casting beds that are 14 to 15 feet wide and 160 to 240 feet long, for making spans and wall panels, Blahnik said. With those additions, Blahnik said production at the Valders plant increased 15% and employment expanded to about 185. For the future of precast, Schnell sees continued growth.
"There are some really talented engineers," he said. "We have some very good craftsmen. If you combine good engineering and people who know how to build it, the sky is the limit on what we can provide."