Wells Announces Midwest Senior Leadership Retirement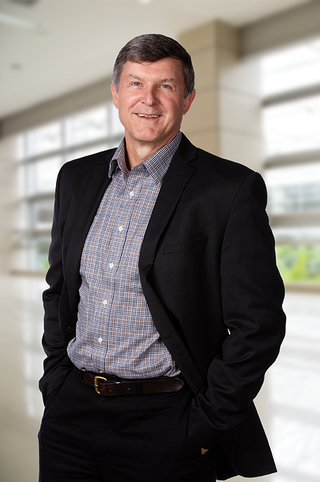 In recognition of Spencer Kubat, who dedicated over 42 years of his career to growing Wells teams, products, processes, relationships, and reach.

Albany, Minn. (Dec. 7, 2022) – Wells, one of the largest prefabricated building solutions providers in the United States, is announcing the retirement of Spencer Kubat, vice president of sales for Wells Midwest — Kubat was a leader and long-time veteran of Wells.
Kubat started his career in 1980 with Wells, a Minnesota-based, family-owned structural precast company. When Kubat started at Wells, things were done a little differently – all estimates were done on paper, calls from the road were made by pay phone, there was no internet or email, and the company had a printed catalogue for its products.
Starting in the 1980s, Wells entered the architectural building solutions market and continues to expand its product and services offerings. In recent years, Wells has seen significant growth and expansion in geographic regions, employees, and revenue — with acquisitions of Rocky Mountain Prestress in 2019 and Spancrete in 2020, growing the organization to almost 1,300 employees across the central United States. Following the acquisitions, Kubat's role transitioned from day-to-day client support to strategic endeavors.
Greg Roth, president/COO of the Midwest Division for Wells, said, "Spencer was instrumental in pushing Wells into the high-end architectural building solutions market that we are well known for today. He put quality and service at the core of everything he did internally with teammates and externally among numerous relationships with some of our largest repeat clients that we still have the pleasure of calling partners today." He continued with, "His genuine passion for precast and problem solving will be greatly missed."
When asked about his time at Wells, Kubat, said "These past 42 years have been nothing short of great. I've gained a second family through my coworkers and client partners who put their trust in Wells and in me, I know these relationships will last well into the future."
"The Wells sales team across all of our regions are some of the best — I'd put them up against any sales team in the country, or even in the world, they have proven themselves day in and day out as very capable people, who care." said Kubat.
Wells would like to acknowledge, celebrate and recognize the cumulative lifetime contributions of Kubat and wish him well in his upcoming retirement.