Wells Promotes Steve Kloos To Senior Vice President Of Quality, Optimizing Building Solutions For Its Partners Across All Markets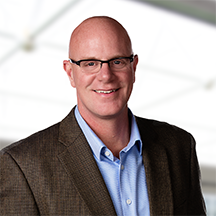 Wells, one of the largest building solutions providers in the United States, has added Steve Kloos to its executive leadership team, serving as Senior Vice President of Quality. This is a promotion for Kloos, who has been part of the Wells team for more than 26 years, most recently serving as Vice President of Quality for the Midwest region. In his new role, Kloos will be responsible for company-wide accountability for product quality and operating efficiencies, ensuring customer requirements are understood and exceeded.
The role of Senior Vice President of Quality reinforces Wells' commitment to market-focused building solutions that increase return on investment and reduce risk for all partners. Kloos's key responsibilities will be architectural product finishes and mix designs, and enhancing operating efficiencies by developing and implementing continuous improvement programs to drive process standardization and production, product quality and waste reduction.
"Reducing risk for our partners is fundamental at Wells," said Dan Juntunen, President and CEO, Wells. "It's really just another way of saying 'reassurance.' Providing consistent, reliable solutions that offer building advantages is what our partners are counting on, why they choose Wells, and what Steve has the experience and know-how to oversee and continue to improve."
Throughout his tenure with the company Kloos has demonstrated his extensive knowledge and mastery of architectural and structural precast fabrication and finishing. He's worked closely with quality and operations personnel, reducing costs on concrete mix design by more than 10%. Kloos has also been a vital leader in improving production efficiency and carbon reduction at all of Wells' locations. He holds a Black Belt in Lean Six Sigma through the Opus College at the University of St. Thomas.
About Wells 
Wells is one of the largest building solutions providers in the U.S. The company advances building processes and practices, raising the standards within its industry and creating landmarks that inspire pride; helping businesses and individuals thrive by transforming the community around them. With a footprint that stretches from Canada to New Mexico, and Colorado to Indiana, Wells maintains a flexibility to meet schedule demands and minimize risk. The Wells Companies provide innovative, efficient and cost-effective solutions to its partners' challenges.