111 North Jackson Street
Valders, WI 54245
Phone: 920.775.4121
Business Hours
Monday: 7am - 5pm
Tuesday: 7am - 5pm
Wednesday: 7am - 5pm
Thursday: 7am - 5pm
Friday: 7am - 5pm
Saturday: Closed
Sunday: Closed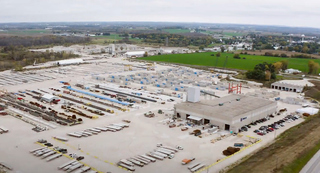 Directions to Wells Valders, Wisconsin
Our Valders facility is located just off Highway 151 and is about an hour and 20 minutes north of Milwaukee, 45 minutes from Green Bay, and an hour and a half from General Mitchell International Airport.
Get Directions: From Milwaukee (81 mins)
Get Directions: From Green Bay (46 mins)
Get Directions: From Milwaukee Airport (90 mins)
About Wells Valders, Wisconsin

Wells is one of the nation's largest building solutions providers, specializing in prefabricated building and construction solutions.
Our Valders facility is PCI-AA Certified and the largest manufacturing facility of Wells. It has a 213,000 sq ft indoor facility and a 220,000 sq ft outdoor facility, spanning over 320 acres of land. Our Valders location employs over 200 team members.
This facility is a full-service prefabricated concrete manufacturer that includes hollowcore, structural and the highest quality architectural prefabricated building solutions — along with joint sealants, waterproofing and concrete restoration services.
The Valders manufacturing facility's service area includes the states of Wisconsin, Illinois, and the Upper Peninsula of Michigan.
---
Wells Great Lakes Leadership
Scott Bertschinger - President & Chief Operating Officer
Auggy Chung - Vice President of Sales
Jeremy Blahnik - Vice President of Precast Operations
Josh Demant - Director of Project Management
View All Leadership
Work at Wells Great Lakes
Wells has career opportunities from corporate to manufacturing to construction to restoration out of Valders, WI, and all other locations. See what job opportunities are available.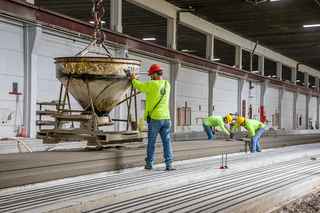 We have built a strong relationship with Wells that spans over 40 years. When we are designing a future expansion, the preconstruction team helps by offering options and cost comparisons to help us make an informed decision.