Infinite options.
Infinite possibilities.
Every project has its own challenges. A single-source building solution can help simplify the choices you need to make — and reduce your risk of missteps along the way. Infi­nite Facade™, a high-performing prefabricated building envelope, offers design and build teams greater aesthetic flexibility — while successfully meeting any budget or project timeline.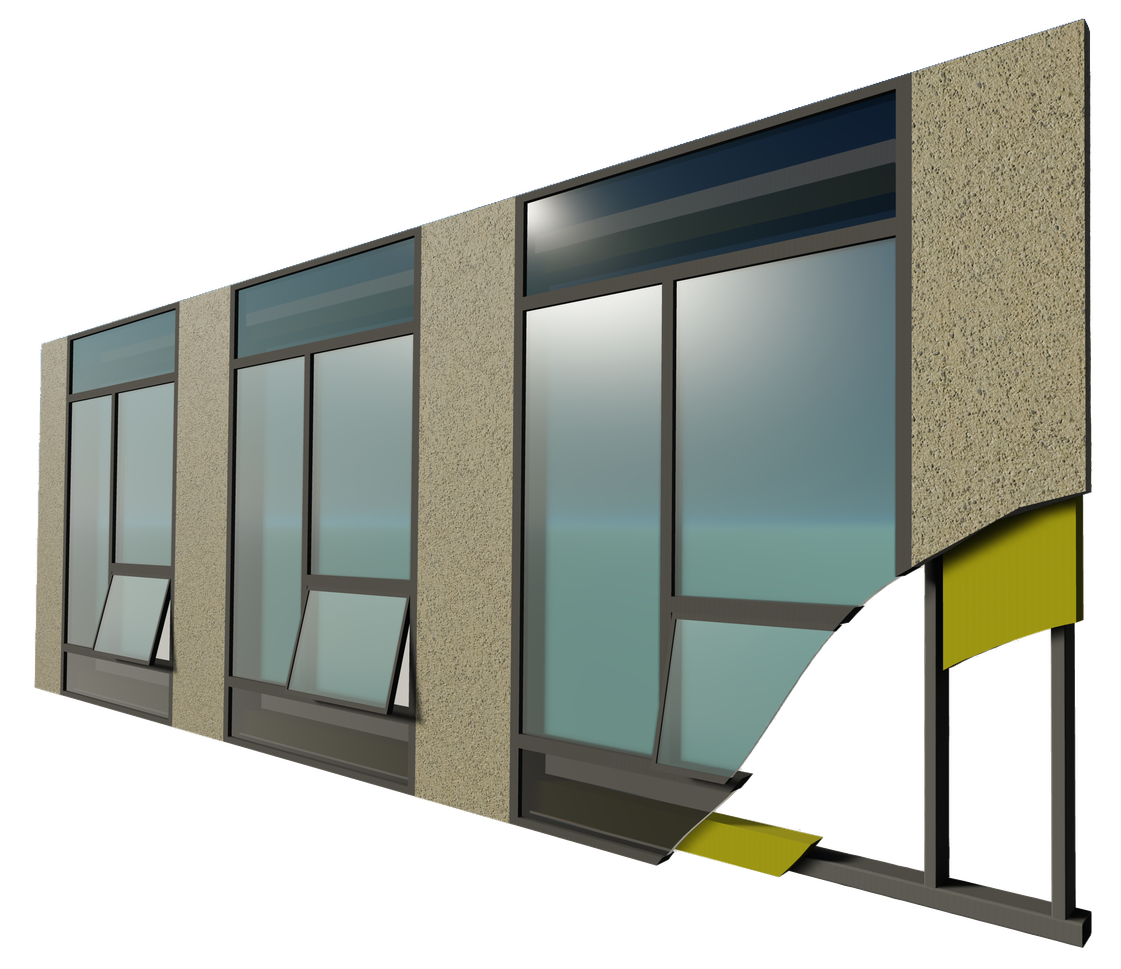 40%
Less cement than traditional concrete systems.
100+
Available finishes, including textures, colors, glazing and metal panel.
1
Point of contact through design, occupancy and warranty.
30%
Accelerated construction schedule.
Infinite options.
In addition to the wide variety of colors and textures available, other material can be cast into the exterior veneer- such as brick, terracotta and stone. The use of form liners also allows for an endless number of geometric pattern and reveals to be incorporated into the design.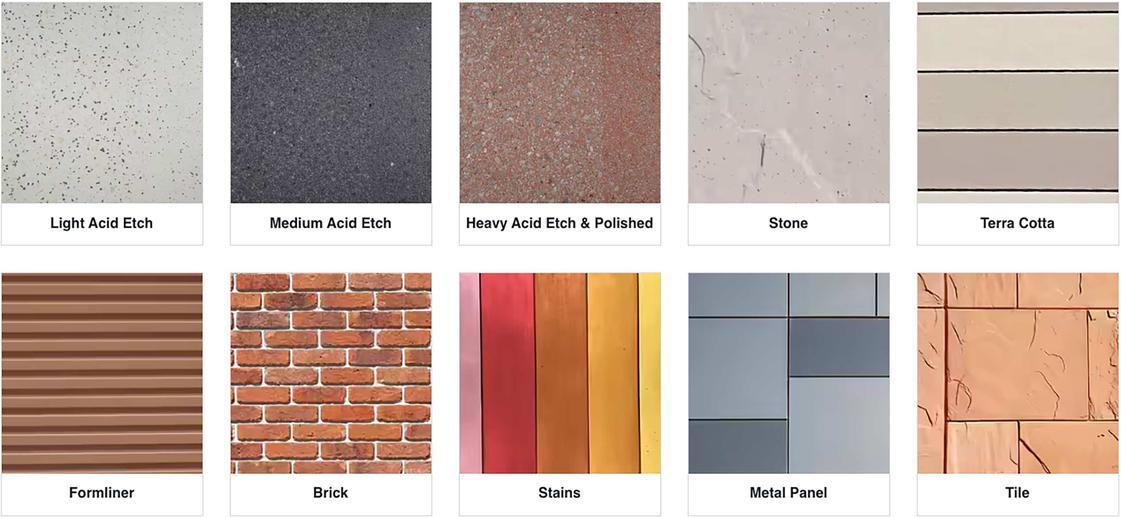 Infinite solutions.
In contrast with traditional prefabricated concrete solutions, Infinite Facade allows for a much larger window-to-wall ratio. Our configurations are each uniquely designed to help achieve your project's unique window and daylighting needs in a way that's convenient and cost effective.
Infinite Facade 75

Our most cost-effective system, In­finite Facade 75 utilizes punched window openings surrounded by your choice of opaque ­finishes.

Infinite Facade 85
In­finite Facade 85 allows punched openings to align with the top of the panel and minimizes the occurrence of horizontal joints. It allows for approximately 6" of increased vision from the interior, increasing the total window height.

Infinite Facade 100
Infi­nite Facade 100 eliminates sealant joints at the floor line and provides full height, continuous exterior glass, and can accommodate more translucent glass from the interior. This confi­guration can utilize the In­finite Facade 75 or 85 frame and connection configurations to maximize the extra vision from the interior.
Infinitely responsible.
Reduces heating energy by ~30%, compared to typical construction assemblies.
Global warming potential (GWP) reduced by over 60%, compared to traditional curtain wall systems.
Reduced cement mix by 35% and supplemented with cementous materials – reducing GWP overall by 20%.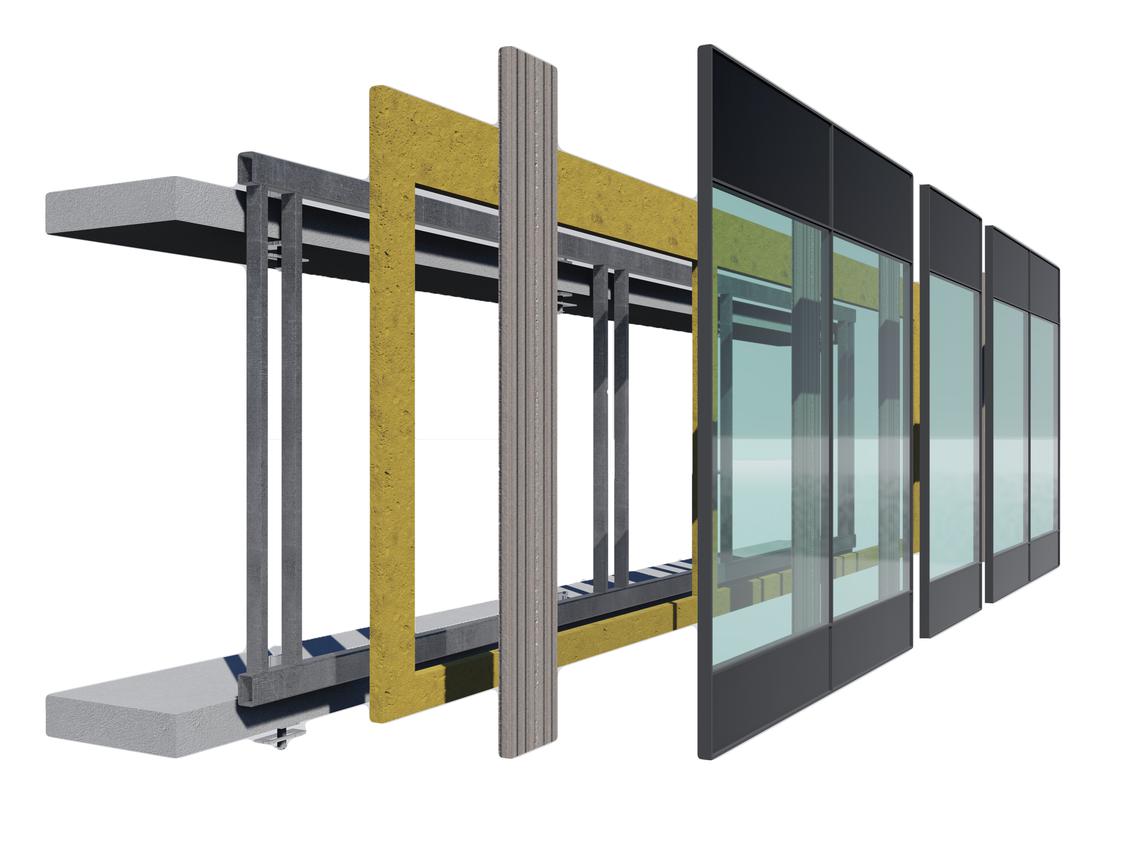 Infinite support
Get in touch with one of our building solutions experts to explore the possibilities for your project.