Waterproofing is one of the most important considerations when building a structure. Along with protecting the building materials and decreasing deterioration, it provides a weather tight interior environment. By properly waterproofing your structure with Wells Sealants and Restoration team, you can prolong the life of your investment and avoid costly future repairs.
Wells Sealants and Restoration team is trained and certified to install a variety of waterproofing systems, including cementitious, liquid waterproof membrane, bituminous coatings and/or membranes, and polyurethane liquid membranes. Our partnerships with major manufacturers in the waterproofing industry ensure that we have access to top-quality products and the latest waterproofing innovations.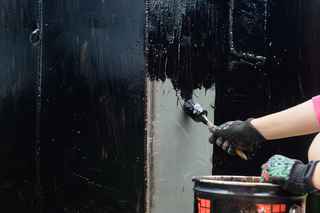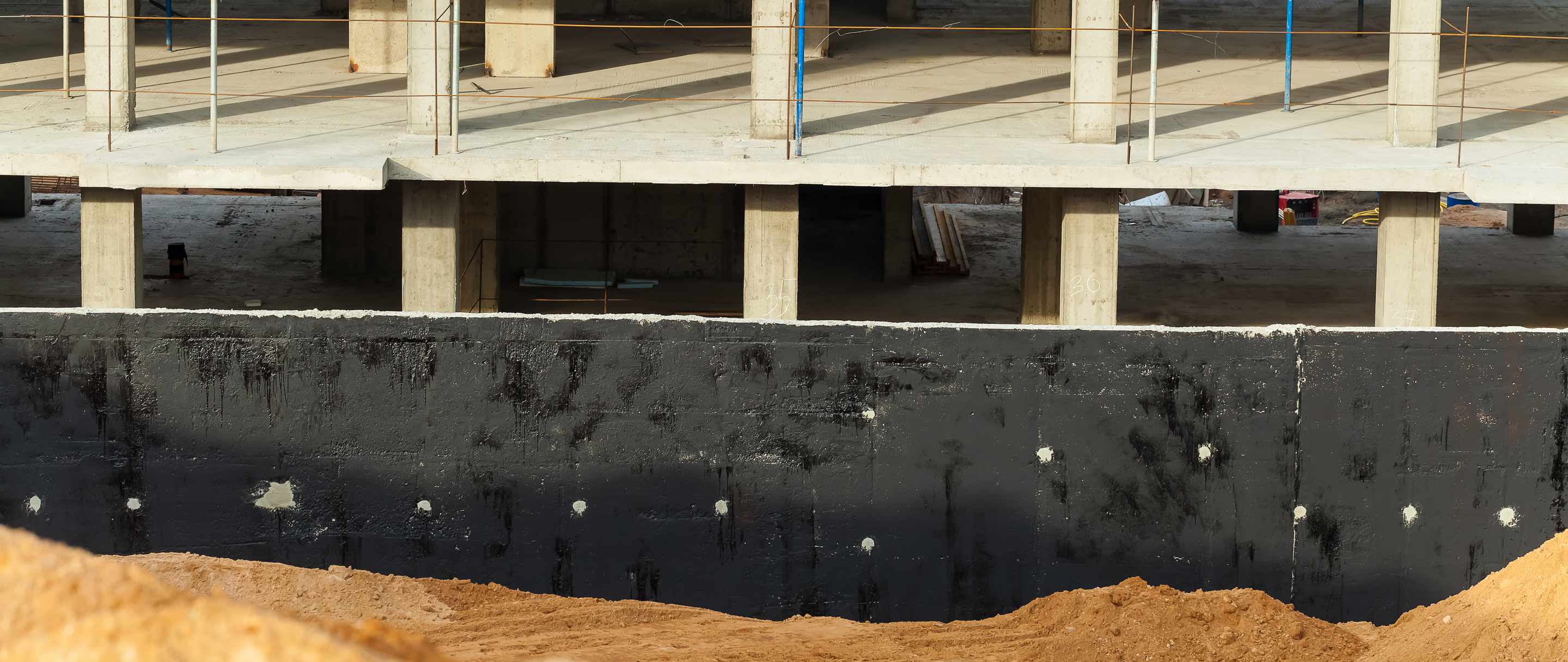 Custom commercial waterproofing solutions.
We believe in using the right products and solutions for each building's waterproofing needs. For new construction, we work closely with design and engineering professionals to determine the most suitable system based on the specific setting and needs.
Numerous factors must be considered when selecting the right waterproofing system to avoid future or and address any existing water inflitration issues. Whether it's below grade or above grade waterproofing, Wells installs the right system for the client's needs. With our years of experience and extensive resources, you can be sure you're choosing expertise and quality to deliver peace of mind.
Navigating commercial waterproofing systems.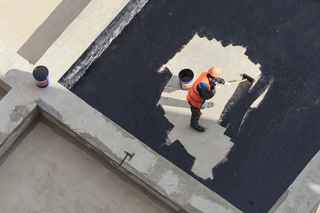 When it comes to below-grade systems, we carefully assess water table levels, soil characteristics, proper substrate and site-specific factors. We understand the significance of understanding these in determining scope and designing a waterproof system to provide optimal protection.
Above-grade (horizontal) applications require a deep understanding of what needs to be safeguarded. Certain occupied spaces cannot tolerate water intrusion, and we take this into account when designing the appropriate system.
Looking for commercial waterproofing services for new construction or existing buildings? Contact us today to learn more about our waterproofing services and how we can assist you in safeguarding your investment.
Waterproofing service examples.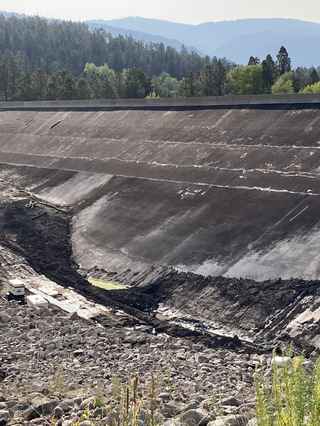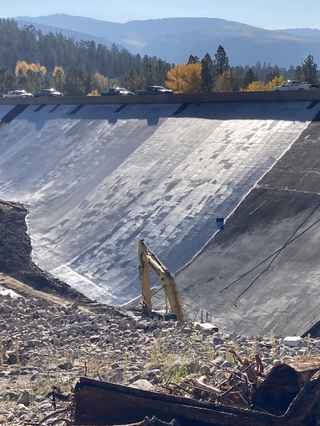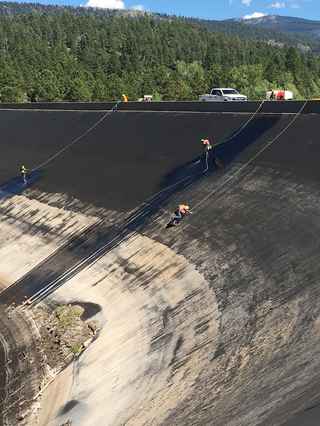 Applied waterproofing — The Wells Sealants and Restoration team cleaned, repaired and recoated this dam face wall with applied waterproofing. Once cured it is safe for potable water.

Sheet waterproofing — Applying sheet waterproofing during new construction on a cast in place foundation wall.