Nineteen stories of immaculate views.
One of the newest and most stunning of the Union Station growth of high-rises is 16 Chestnut, a 19-story office tower situated between Union Station and Millennium Bridge. This landmark's major tenant occupies 12 floors in the building and is one of the largest and most-well-known of Denver-based companies, DaVita, a leading national health care provider.
As developer East West Partners worked through the project plans, they knew they'd need a trusted partner to deliver this tower located in the middle of the city's busiest core, within a 24-month construction schedule. Saunders Construction and their team of 83 trade partners and suppliers did not disappoint.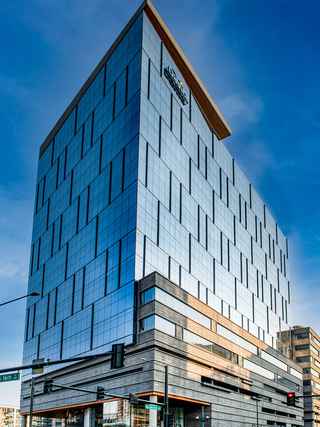 The sleek, new office tower is a 648,874-square-foot office building designed to achieve a LEED Platinum Certification and take advantage of the site's spectacular city and mountain views through an abundance of glass covering virtually the entire exterior. The building is faced on all sides by urban activity and new important landmarks. Ground-level retail provides the base of the building with Davita as the majority tenant upon completion.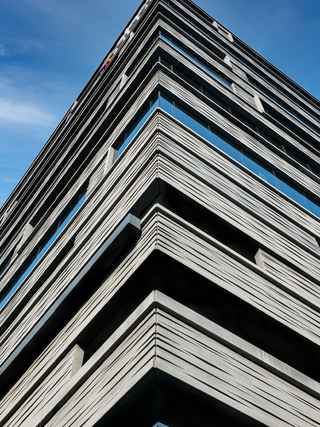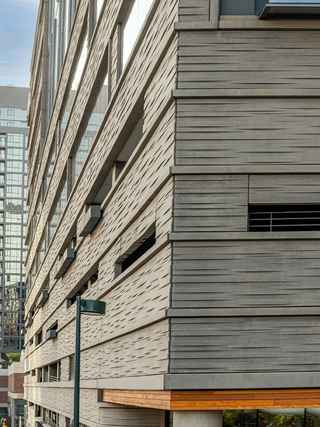 Inviting and intriguing aesthetic appeal.
Wells provided the precast concrete on the parking podium, which was a key design feature of the project. Each of the precast panels included a detailed weave pattern, providing visual interest along the street level, and enhancing the overall design of the entire project. The only time these installations could occur was during very busy daytime hours. The team coordinated shutdowns to minimize negative impacts to downtown residents, workers and visitors while still maintaining the critical path and schedule. The result is seamless and a highly visible expression of the quality of construction.