Achieving Storm Shelter Safety Requirements with Wells Prefabricated Building Solutions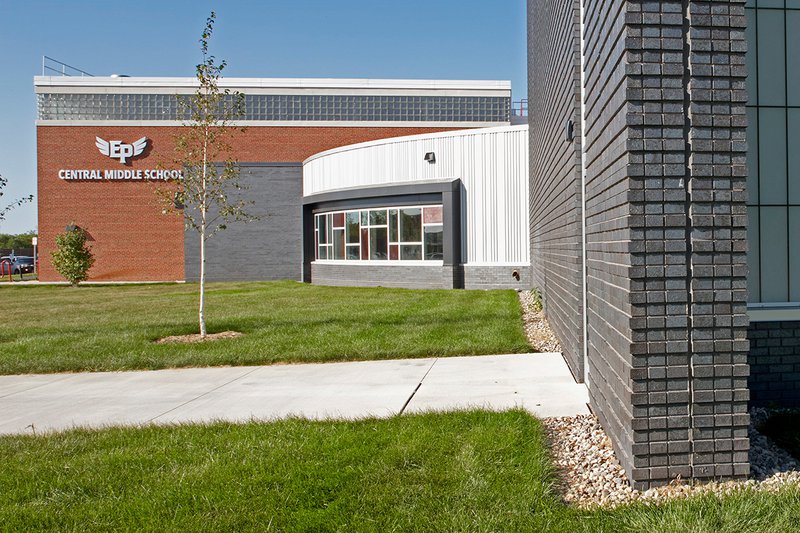 There are a number of scenarios where a total precast solution is best. The resilience and speed of installation makes it a particularly attractive alternative for schools, residential, parking, warehouses and a host of other building types.
The benefits of total precast.
Total precast refers to the integration of architectural and structural building solutions to form the building superstructure. Utilizing the full line of precast building components, architects and engineers can design comprehensive durable and resilient buildings. Total precast solutions expedite construction through fast erection, while also bringing other trades in faster to significantly shorten the overall construction duration, saving clients time and money.
In addition to the budget and schedule benefits, prefabricated structural and architectural solutions are versatile and offer a virtually endless array of colors, finishes and textures to achieve ultimate design goals. But one of the most undisputed benefits of total precast is its strength, withstanding significant wind and resisting damage from flying objects and debris during natural disasters.
The rise of total precast in storm shelter design.
Case in point – architects frequently specify prefabricated concrete and/or total precast solutions for the construction of ICC 500 compliant storm shelters for occupant and community refuge. The ANSI-approved standard, required by many states in the central U.S. for new public facilities, provides minimum design and construction requirements for storm shelters; providing community refuge from tornadoes, hurricanes and other natural disasters.
There are essentially two key issues addressed by the standard – the impact from flying debris and the potential of wind uplift. As such, prefabricated concrete is ideally suited to respond to these criteria due to its unique and resilient structural integrity. A total precast building solution is often the most viable option in terms of cost and time, particularly a benefit for the construction of large schools.
Prefabricated concrete can benefit a total precast building or storm shelter by:
Providing wind resistance up to 250 mph
Protecting against fire with a 2-hour or longer fire resistance rating
Lowering the cost per square foot for building materials
Enhancing the structure's thermal performance
Providing a higher floor to ceiling clearance than a steel structure
Accelerating construction schedule
The strength of prefabricated concrete.
Prefabricators rely upon well-documented industry research in designing and manufacturing the structural elements. The exterior storm shelter wall panel system typically measures 14" thick and is comprised of an 8" interior layer, a 3" insulation layer, and a 3" exterior layer. These three layers are tied together with the manufacturer's standard to make them a fully composite wall panel. Based on weight alone, a double tee roofing system meets the uplift requirements of the ICC 500 code. If additional reinforcement is desired, the double tees are then post-topped with 6" of concrete. This 6" layer will have mild steel (rebar) reinforcing at 12" on center in each direction to protect the roof from missel impact.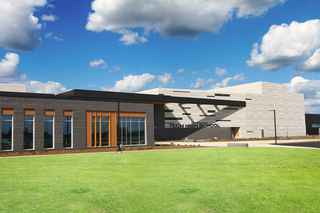 Nevertheless, when used in K12 buildings, school administrators are often most impressed by the speed of erection, as they are typically under pressure for projects to finish quickly during summer break or prior to the start of a new school year. Prefabricated building components check all the boxes, as all the preliminary work is performed off-site, and as many as 12 to 15 panels can be erected in a day.
Additionally, the building's core and shell are the responsibility of one trade, so it eliminates the need to coordinate multiple trades like masonry, steel or cast-in-place concrete contractors. For these reasons, many school owners are choosing to design, engineer and build their facilities entirely in precast, utilizing prefabricated structural and architectural solutions, to develop a total precast facility.
Achieving storm shelter safety requirements.
As more states mandate the ICC 500 standard, architects are getting creative in the placement of storm shelters. In schools, gymnasiums are popular locations given their size and ability to hold more people and support community safety, but an adjacent locker room or classroom might work just as well. A larger school might also include multiple shelters, complete with access to bathrooms and running water. Many other schools are opting for a total precast building solution to provide a durable and safe experience across the entire facility.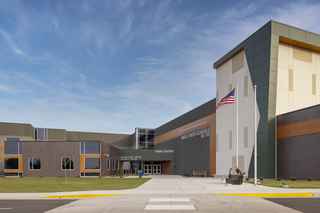 However, designers could run the risk of abiding by the ICC 500 code, but not meeting its intent. That is why it's important to engage the prefabricator's preconstruction team early during design, as they can look at the engineering and overall functionality of the system, rather than each component in isolation. For example, a 15-foot-tall locker room/storm shelter adjacent to a gymnasium might not be suitable as a shelter as it doesn't account for the potential collapse of a nearby structure.
A storm shelter must be built under the assumption that it could potentially be the only remaining structure following a storm. As such, storm shelters typically include a breakaway connection and aren't structurally attached to the remainder of the building.
Whatever type of building you are designing or constructing that you want to extend life and durability, consider a total precast building solution with Wells as a resource. Wells is a leader in building solutions for all market segments and building types and has completed more than 60 storm shelters in the past 10 years, with a design and engineering team that understands the requirements to achieve a comfortable and safe haven.