210 Inspiration Lane | Mailing: P.O. Box 656
Albany, MN 56307
Phone: 320.845.2229
Business Hours
Monday: 7am - 5pm
Tuesday: 7am - 5pm
Wednesday: 7am - 5pm
Thursday: 7am - 5pm
Friday: 7am - 5pm
Saturday: Closed
Sunday: Closed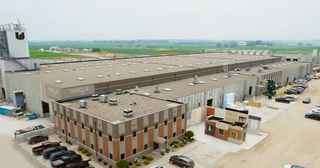 Directions to Wells Albany, Minnesota
Our Albany, MN, facility is located just off Interstate 94 and is about an hour and 15 minutes northwest of the Twin Cities and an hour and a half from Minneapolis-St. Paul International Airport.
Get Directions: From Minneapolis (75 mins)
Get Directions: From Airport (90 mins)

About Wells Albany, Minnesota

Wells is one of the nation's largest building solutions providers, specializing in prefabricated building and construction solutions.
Our Albany location serves as the national headquarters to Wells and includes a 185,000 sq ft manufacturing and office facility with 80+ acres of land. Our headquarters is home to nearly 180 Wells team members.
This facility is PCI AA certified and manufactures architectural and structural prefabricated building solutions — along with providing joint sealants, waterproofing and concrete restoration services.
The Albany manufacturing and office facility's service area includes the entire state of Minnesota, and surrounding states of Iowa, Missouri, North Dakota and South Dakota. Wells also has additional Minnesota-based manufacturing and office locations in Wells, Rosemount, and Maple Grove.
---
Wells Midwest Leadership
Greg Roth - President & Chief Operating Officer
Mike Mortensen - Vice President of Sales
Matt Everding - Vice President of Operations
Scott Monzelowsky - Director of Project Management
View All Leadership
Work at Wells Midwest
Wells has career opportunities from corporate to manufacturing to construction to restoration out of Albany, MN, and all other locations. See what job opportunities are available.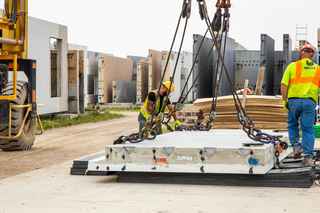 When it comes to working with Wells, our relationship is the foundation. We know what to expect and have an understanding that we are on the same team when it comes to solving issues and achieving consistent quality finished products.