2145 East Crown Prince Boulevard
Brighton, CO 80603
Phone: 303.480.1111
Business Hours
Monday: 7am - 5pm
Tuesday: 7am - 5pm
Wednesday: 7am - 5pm
Thursday: 7am - 5pm
Friday: 7am - 5pm
Saturday: Closed
Sunday: Closed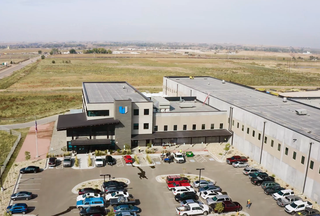 Directions to Wells Brighton, Colorado
Our Brighton, CO, facility is located off Highway 85 and is a quick 35 minute drive from downtown Denver and 26 minute drive from the Denver International Airport.
Get Directions: From Denver
Avoid Tolls (35 mins)
Get Directions: From Airport
With Tolls (26 mins)
Avoid Tolls (32 mins)
About Wells Brighton, Colorado

Wells is one of the nation's largest building solutions providers, specializing in prefabricated building and construction solutions.
The state-of-the-art Brighton facility is a total precast structure built in 2020 as the consolidation of separate structural and architectural manufacturing locations. The over 122,000 sq ft office and manufacturing facility sits on nearly 35 acres of land and is home to over 200 Wells team members.
Our Brighton facility is PCI AA Certified and a full-service prefabricated concrete manufacturer — creating a variety of building solutions, including architectural and structural prefabricated components. This location also offers cable railing and helical pile installation services, and joint sealants, waterproofing and concrete restoration services.
The Brighton manufacturing facility's service area includes the entire state of Colorado and the surrounding states of Kansas, Montana, Nebraska, Utah and Wyoming.
---
Wells Mountain States Leadership
Steve Kloos - President & Chief Operating Officer
Dan Parker - Vice President of Sales
Brian Miller - Director of Projects
Greg Holmes - Operations Manager
View All Leadership
Work at Wells Mountain States
Wells has career opportunities from corporate to manufacturing to construction to restoration out of Brighton, CO, and all other locations. See what job opportunities are available now.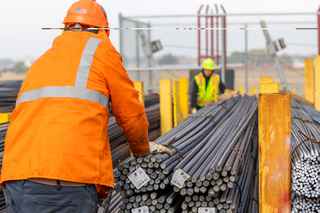 The Wells team does a great job servicing us. I have supreme confidence in their abilities as well as the building solutions they provide for us.