4012 U.S. Highway 14
Crystal Lake, IL 60014
Phone: 815.215.8351
Business Hours
Monday: 7am - 5pm
Tuesday: 7am - 5pm
Wednesday: 7am - 5pm
Thursday: 7am - 5pm
Friday: 7am - 5pm
Saturday: Closed
Sunday: Closed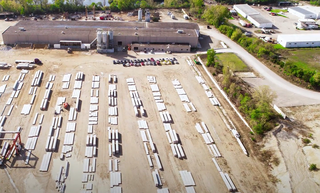 Directions to Wells Crystal Lake, IL
Our Crystal Lake, IL, facility is located just off Highway 14 and is about an hour northwest of Chicago and 45 minutes from O'Hare International Airport.
Get Directions: From Chicago
With Tolls (61 mins)
Avoid Tolls (65 mins)
Get Directions: From Airport
With Tolls (44 mins)
Avoid Tolls (59 mins)
About Wells Crystal Lake, IL

Wells is one of the nation's largest building solutions providers, specializing in prefabricated building and construction solutions.
Our Crystal Lake location is a 76,000 sq ft facility and sits on over 50 acres of land. There are over 60 team members employed out of this facility.
The Crystal Lake facility is PCI AA Certified and is a full-service prefabricated concrete manufacturer that includes architectural and structural products — along with joint sealants, waterproofing and concrete restoration services.
Our Crystal Lake manufacturing facility can ship products to the states of Illinois, Iowa and Wisconsin. Wells also has a sales and engineering office location based in Naperville.
---
Wells Great Lakes Leadership
Scott Bertschinger - President & Chief Operating Officer
Auggy Chung - Vice President of Sales
Jeremy Blahnik - Vice President of Precast Operations
Josh Demant - Director of Project Management
View All Leadership
Work at Wells Great Lakes
Wells has career opportunities from corporate to manufacturing to construction to restoration out of Crystal Lake IL, and all other locations. See what job opportunities are available now.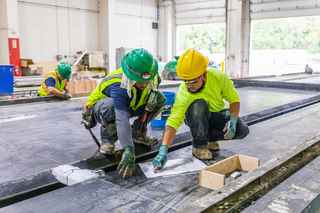 We have a great partnership with Wells. They're helpful, easy to work with, flexible and responsive.