4675 40th Avenue South, Suite 120
Fargo, ND 58104
Phone: 701.478.2100
Business Hours
Monday: 7am - 5pm
Tuesday: 7am - 5pm
Wednesday: 7am - 5pm
Thursday: 7am - 5pm
Friday: 7am - 5pm
Saturday: Closed
Sunday: Closed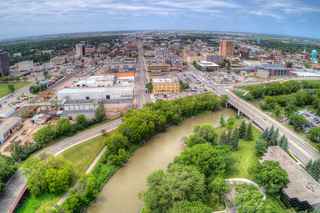 Directions to Wells Fargo, North Dakota
Our Fargo, ND, office is located off Highway 81 and is about 15 minutes from downtown Fargo and 13 minutes from Hector International Airport.
Get Directions: From Airport (13 mins)
About Wells Fargo, North Dakota

Wells is one of the nation's largest building solutions providers, specializing in prefabricated building and construction solutions.
Our Fargo location is a sales and engineering office that provides architectural and structural building solutions — along with providing joint sealants, waterproofing and concrete restoration services. This office serves Wells Midwest region and the states of North Dakota and South Dakota. Wells has another North Dakota office location in Grand Forks.
Wells has provided support for various projects out of our Fargo office, including NDSU Catherine Cater Hall, Block 9 and Divide County Courthouse.
---
Wells Midwest Leadership
Greg Roth - President & Chief Operating Officer
Mike Mortensen - Vice President of Sales
Matt Everding - Vice President of Operations
Scott Monzelowsky - Director of Project Management
View All Leadership

Find a career with Wells.
We do work all over the country and understand what it takes to be a good partner. I know that when I'm working with Wells their team and proactive approach to solving problems will make a difference in the final project outcome.