Firestopping is more than just a building requirement; it's a critical life safety measure. Wells specializes in providing firestopping services to safeguard your building and its occupants. Effective firestopping goes beyond code compliance; it significantly impacts the building's lifecycle. By containing fires and minimizing damage, we reduce repair and restoration costs while mitigating risks and safeguarding your property investment.
Contact us to fortify your building's safety and longevity with our firestopping services today.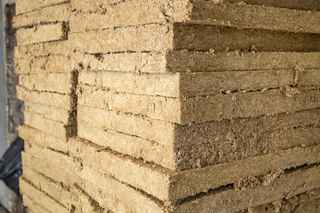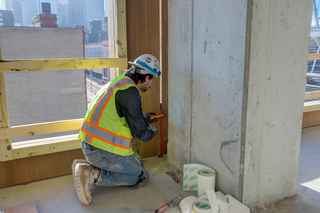 Certified to meet your standards.
Wells Sealants and Restoration team is your single-source for comprehensive building maintenance, ensuring compatibility and coordination between firestopping and joint sealants. Our expertise ensures that firestopping is seamlessly integrated into building plans, preventing costly change orders down the road. We use only UL-certified tested materials, such as mineral wool, blankets, smoke seal sprays, and caulking, setting the standard for safety and compliance.
We are dedicated to continuous education and certification, staying at the forefront of industry best practices. Wells is part of Firestop Contractors International Association (FCIA).