Making a positive difference in our communities.
Nova Classical Academy is a Minnesota Charter school designed to be accessible to all students looking for an exceptional education and an opportunity to explore who they are and what they want to be. With a curriculum that focuses on not only knowledge obtained, but the skills it takes to be accomplished in the art of communication, students leave ready to engage with the world. Nova prides itself on producing compassionate, articulate graduates poised to contribute to their communities on a local and global scale.
The new structure consolidates the St. Paul school's two other locations, and includes a three-story classroom wing, a central commons area and a wing for the gymnasium and music program, allowing for extracurriculars to achieve their own level of excellence. In addition, the school has a commons-area roof structure that supports a green roof and terrace, with solar energy panels that provide an abundance of clean energy.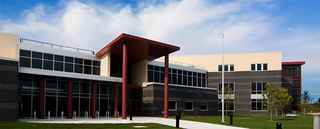 Know yourself. Know the world.
Becoming the best version of yourself begins here.
A focus on character values in daily interactions instills the habit of engaging with others in a thoughtful, kind-hearted manner. Students are exposed to concepts and philosophies from around the globe and taught to analyze, evaluate, and critique information, developing independent thought. As students grow in knowledge, they are encouraged to exercise self-expression and self-discipline.
Confidence then becomes second nature.
Designed to optimize the future.
Designed by Rivera Architects, the 94,000 square foot structure was designed for the future, able to accommodate the school's full K-12 program, with some 900 students in one location. With a tight schedule and erection planned for winter months Wells' precast was an optimal solution for this project, as a major challenge was the construction schedule
With educational buildings, the schedule is always a challenge. One of our solutions for this was the use of precast. Wells was part of the team from the beginning, working with the designers and structural engineers. Early on they knew what panel design would be utilized. We could pre-order the components and their production could be controlled. The panels were shipped and installation went really fast. This allowed us to order other materials early on so that once the precast was up we were ready to finish off quickly.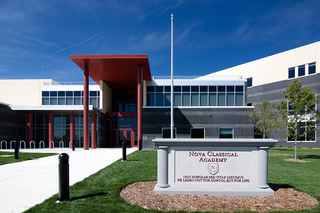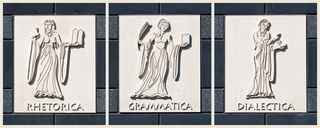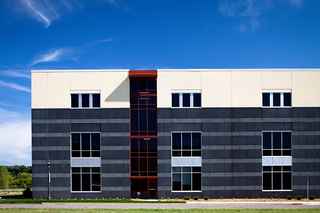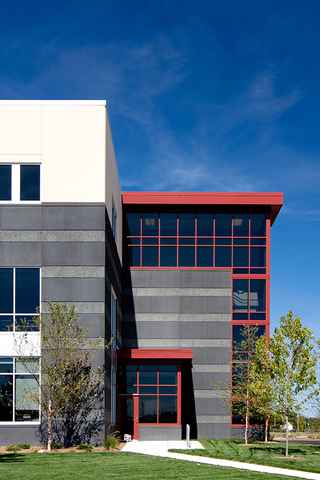 From the time we were brought on board, the schedule called for the entire project to be ready for students within 11 months. We were able to do that because of the great team effort between the architect, engineer, general contractor, and us. That made it a fun project.
Benefiting the bottom line, on time.
With a tight schedule and erection planned for winter months precast was an optimal solution, as a major challenge for the project was the construction schedule. Project erection started on January 3, 2012 and finished on February 16. Total construction took just 10 months. The facility consists of a 3-story academic or classroom section, a 2-story central common area, and a third section with a gymnasium/auditorium and music area. The 3-story classroom section is a total precast concrete structure with precast columns, beams, insulated wall panels, and precast plank floors and roof.
The gymnasium/theater wing is constructed with clear-span steel roof joists. The common area utilizes steel columns, beams, and roof joists. Precast hollow-core plank is used to create the mezzanine area. Precast concrete wall panels cover the exterior on both building sections. Precast components utilized on the school include 263 precast wall panels totaling 65,757 square feet, 565 precast planks totaling 71,051 square feet, 54 precast beams or 1,160 lineal feet, and 14 precast columns or 583 lineal feet. The classroom wing is total precast, and the gym and commons areas use precast walls. High end forming was used to create characters and signage.