2763 Manitowoc Road, Suite A
Green Bay, WI 54311
Phone: 920.494.0274
Business Hours
Monday: 7am - 5pm
Tuesday: 7am - 5pm
Wednesday: 7am - 5pm
Thursday: 7am - 5pm
Friday: 7am - 5pm
Saturday: Closed
Sunday: Closed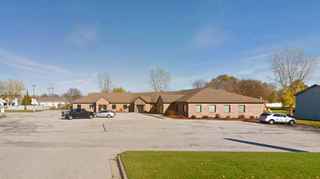 Directions to Wells Green Bay, Wisconsin
Our Green Bay office is located just off Interstate 43 and is about 15 minutes from downtown Green Bay and about 15 minutes from Green Bay Austin Straubel International Airport.
Get Directions: From Airport (15 mins)
About Wells Green Bay, Wisconsin

Wells is one of the nation's largest building solutions providers, specializing in prefabricated building and construction solutions.
Our Green Bay office serves as a regional sales and engineering office for northern Wisconsin, providing architectural and structural building solutions — along with joint sealants, waterproofing and concrete restoration services.
Our Green Bay, Wisconsin, location is a sales and engineering office that services the northern half of the state of Wisconsin. Wells also has additional Wisconsin-based manufacturing and office locations in Valders and Waukesha.
Our Green Bay office has been involved in projects such as Forest County Potawatomi Community Center, BelGioioso Cheese, and Lunda Community Center.
---
Wells Great Lakes Leadership
Scott Bertschinger - President & Chief Operating Officer
Auggy Chung - Vice President of Sales
Jeremy Blahnik - Vice President of Precast Operations
Josh Demant - Director of Project Management
View All Leadership
Wells offers a wide variety of prefabricated building solutions that meet our needs, allowing us to create open and flexible spaces that support our client's future growth.