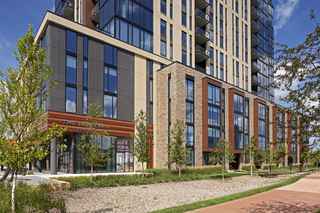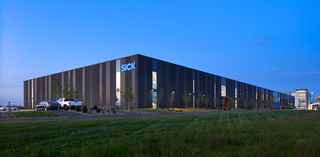 What is architectural cladding?
Architectural cladding refers to the exterior covering or envelope of a building's facade, which provides both functional and aesthetic benefits. The application of various materials, including metal, glass, stone, wood, or composite metal panels, enhances the structure's visual appearance while also providing a barrier against the exterior elements. This protective outer layer shields the building from the weather while adding architectural charm and character. Furthermore, cladding plays a vital role in determining the building's energy efficiency, sustainability, and impact on our environment.
Wells architectural wall panels contribute to the overall design by providing visual interest to the building while offering practical benefits such as thermal and acoustic barriers and structural stability. Architectural wall panels can incorporate multiple finish and texture options within a single panel for additional aesthetic interest.
Achieving a variety of architectural finishes through prefabrication.
There is a wide range of materials used for architectural cladding in building construction, and each material has its own characteristics and considerations. Wells prefabricated building solutions allow designers to include or mimic the appearance of various building materials, with higher performance, faster construction, and less trade oversight.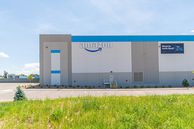 Concrete
Concrete is the mainstay of our prefabricated cladding systems, and when used in its most simple form, can provide a contemporary and industrial aesthetic. It provides durability, fire resistance and design flexibility. Concrete panels can offer unlimited customization in finishes and textures. With Wells prefabrication, you can choose from endless design options.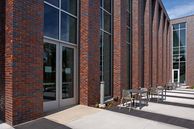 Brick
Typical masonry cladding is a classic choice that exudes charm and durability. Brick offers versatility in patterns, colors, and textures, allowing for a wide range of design possibilities. Wells precast architectural solutions utilize formliners with thin brick to give the appearance of a masonry building with the efficiency of off-site prefabrication. Casting thin brick into our panels provides a very durable and resilient finish that uses traditional masonry materials.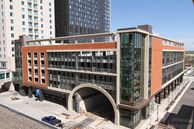 Terracotta
Terracotta cladding provides a distinctive and earthy appearance. It offers a durable and natural finish. Terracotta panels come in various shapes, sizes, and finishes, allowing for intricate designs and textures. Wells can inlay terracotta tiles into our panels, very similar to our thin brick solutions. Wells is also able to replicate the appearance of these tiles with the use of form liners and stain for a cost-effective and durable exterior.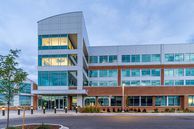 Metal
Metal cladding, such as aluminum, steel, or copper, can provide durability and versatility, along with a sleek modern aesthetic. These materials provide weather resistance, are lightweight, and allow for various finishes and panel configurations. Metal panels can be cast into place during the manufacturing process, but for a more cost-effective option, Wells prefabricated cladding can replicate metal panel finishes through the use of various metallic stains.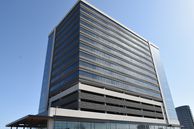 Glass / Curtainwall
Glazing creates a transparent and reflective exterior that allows natural light into the building. Glass can provide a contemporary and visually striking appearance, while offering energy efficiency through recent design enhancements, like insulated glazing units. With Wells, our facade systems can provide large openings to maximize the amount of daylight available to the interior. Glazing can also be installed over our structural solutions in spandrel applications.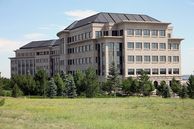 Stone
Stone cladding, such as granite, limestone or slate, adds a timeless and natural look to any structure. This finish offers durability, resistance to weathering, and a wide range of textures and colors, making it a popular choice for both traditional and contemporary designs. With Wells, we are able to incorporate these natural materials into our panels, or our team of finish experts can mimic any type of stone to provide a cost-effective and durable alternative.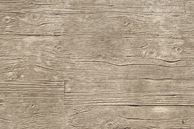 Wood
Wood cladding brings warmth, texture, and a natural visual aesthetic to architectural facades. Various wood species, including cedar, pine or oak, can be used, each providing distinct character and weathering characteristics. Wells uses formliners along with a multi-layer stain process to create a durable and long-term option to achieve the wood facade appearance.
And the cladding possibilities go on.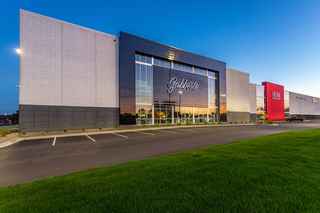 There are additional types of architectural materials that can be used depending on your construction and performance goals. Prefabricated cladding is an easy way to meet all your goals in a cost-effective way.
Wells offers solutions to meet any of these needs and more. Contact us today to discover what prefabrication can do for your next building project.