A long time coming.
Those driving down the busy I-494 in Bloomington, MN, will not miss the massive and striking HOM Furniture flagship megastore. Being Minnesota's largest furniture retailer, the new megastore needed to be designed to ensure it would be an enhanced hub for top of the line customer experience.
This project was a ten years in the making development and allows all three of its brands, HOM Furniture, Gabberts, and Dock 86, to be housed inside, which encompasses over 212,000 square-feet of space. With the proper planning and collaboration, this striking facility will be a landmark the community can enjoy for many years to come.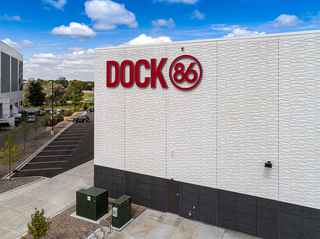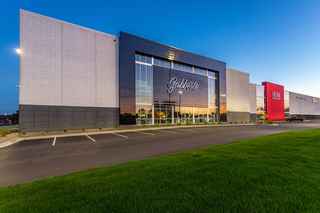 Building bigger and making history.
As this development broke ground, it was a historical moment for all three brands. The vision was to have an all in one massive hub, in hopes of providing the most efficient and simple experience for the customer and community.
The new Gabberts showroom is two stories and larger than the existing store in Edina. The two-story HOM store and single-level Dock 86 share an entrance but remain separate stores. HOM has 17 locations in the Upper Midwest and ranks as one of the nation's largest furniture retailers serving customers in the Upper Midwestern states of Minnesota, South Dakota, North Dakota, Iowa and Wisconsin.
Wells produced and erected nearly 60,000 sq. ft. of precast for this new megastore, creating a unique façade which includes architectural insulated wall panels that boast beautiful white panels with a unique formliner and acid etch pattern. 
Construction began on June 1, 2019, and the site more than doubled the size of the previous location – from 100,000 to more than 212,000 square feet, making it the company's largest store.