Balancing Budget and Beauty: The Rise of Prefabricated Building Systems in Public Projects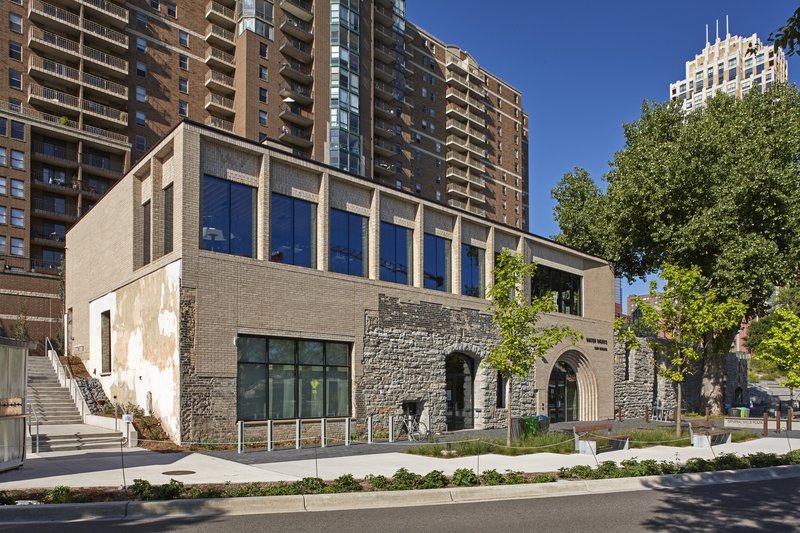 When it comes to new construction, government and community entities often find themselves in a give and take struggle between their desire to create a memorable structure and the reality of a predetermined, fixed budget. To achieve the desired goals, more and more communities are turning to prefabricated building solutions, harnessing the ability to mimic traditional materials, provide a durable, efficient building solution and meet their schedule.
Using prefabrication to achieve desired building aesthetics.
When it comes to civic and community building design, prefabrication's exterior versatility is a key benefit. Prefabricated building solutions have made great strides in recent years in expanding the design palette, using technologies such as Building Information Modeling (BIM), new panel production techniques and a growing array of colors via mixes and stains to achieve virtually any look an owner desires.
While remaining budget conscious, public owners don't want their structures to be featureless monoliths, so prefabrication techniques continue to evolve with inventive ways to make concrete not look like concrete. Virtually nothing is off limits – panels can incorporate cast-in thin brick, 3D embellishments or stone, finishes that mimic stone, wood, metal or other building materials, combination finishes and even unique features such as ledges and cornices.
The use of thin brick has become a very popular option for government and community entities. A key benefit of prefabrication is the ability to match the aesthetics of existing structures. For example, during a recent project at the University of Minnesota, prefabricated materials were used to restore a 100-plus-year-old brick and stone residence hall, while also matching the surrounding architecture.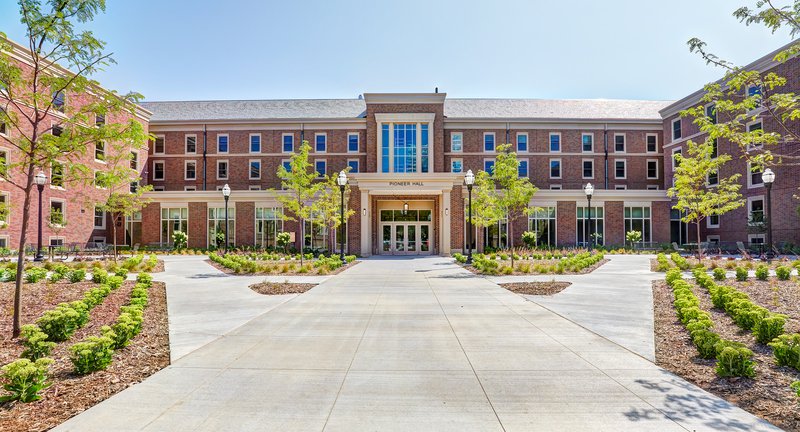 On the flipside, when a modern look is desired, the prefab design can incorporate a variety of mix colors, often followed by a polished or sand-blast finish of the panel or portions of the panel to make more of an impact. Many government and community entities also use the versatility of this building medium to integrate public emblems or imprinted imagery. To complete the aesthetic, prefabricated building systems can also integrate large glass openings characteristic of modern design.

There are some additional side benefits that a prefabricated system can provide. For example, thin brick panels can help a public owner comply with city or county requirements for "Class A" materials in a public structure. Also prefabricated materials are gaining traction as an efficient and practical way to meet ICC-500 wind-load IBC requirements.
Understanding prefabrication needs early in the design process.
At project onset, general contractors, architects and engineers bring in the prefabricated manufacturer in a design-assist capacity to identify scope, where they offer alternatives, provide guidance on maximizing panel layouts, and options for configuring various finishes and more to help develop the best-value building solution.
During the preconstruction phase, typically a variety of options will be sketched out and run through the design team for vetting prior to being presented to the client, along with a detailed cost breakout. From there, Wells works alongside the design team to guide the owner through a process of design modifications to help them achieve their design and cost goals.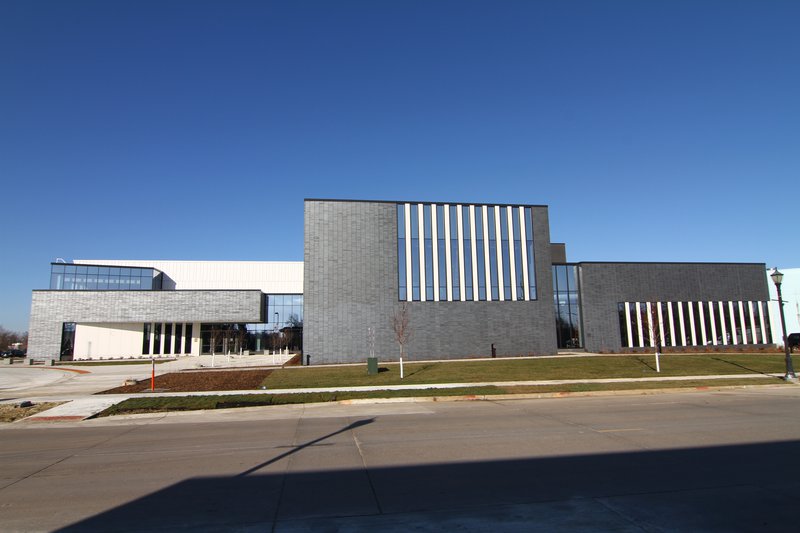 When a prefabricated system makes sense.
Panelization of the structure is the key. As such, manufacturers will often encourage the owner and architect to incorporate multiple prefabricated pieces of the same size and dimension, while eliminating or reducing the number of unique features that could impact the overall cost of the structure, all without sacrificing the architectural intent of the building.
Owners are discovering numerous other advantages. In cold climates, for example, prefabricated structures are a particularly popular option for public buildings as it enables construction to continue through the winter, unlike more traditional means of construction, rapidly improving the construction schedule.
Of course, prefabricated materials also provide both the structure and the insulation for a building in a single product with strong thermal performance. Additionally, they offer a single point of contact for the entire building shell with lower life cycle costs than other building materials.
The next time you are walking around your community, take a look around. You'll see that government and community entities are turning to prefabricated systems for their building projects with greater frequency to accomplish a variety of architectural and cost objectives.