Precast For Owners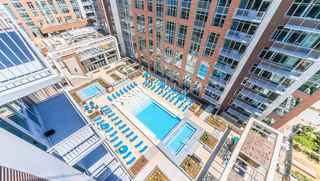 Every building owner always strives to create a beautiful structure utilizing effective strategies. In any format, the advantages of precast benefit every member of the construction team, but especially the owner, whose goals are always strategic and paramount.
Speed to market is one of the largest benefits for an owner.  With precast construction the amount of time the construction team is onsite actually building can be reduced! Fortunately, all precast products can be produced off site and shipped to the project and erected per the delivery schedule. 
This timely shipping reduces congestion of deliveries for smaller metro jobsites reducing scheduling delays.  In northern climates reduced costs for heating and hoarding with all precast being made off site and can be erected in the winter months.  Increasing speed to market can also help in reduction of construction loan interest being accrued by a shorter construction cycle.
Owners will find that precast allows them to have early design input, reach effective pricing and maintain a high quality. Additionally, precast structures are energy efficient, fire resistance while enhancing the overall building image.