Total Precast Structures: Protecting Your Bottom Line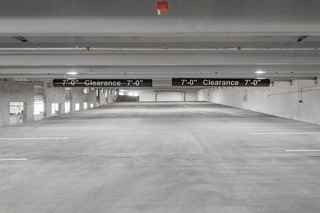 Whether its a three story parking structure, or a twenty story residential building, all developers and owners experience the stress of creating an extraordinary structure while adhering to their bottom line. Fortunately a total precast structure combines standard structural elements such as beams, columns, floors, & roof with insulated wall panels or cladding to make an efficient, aesthetically pleasing building with an accelerated timeline. The benefits of total precast concrete structures accrue from the architect, general contractor, structural engineer, and ultimately the owner. With the owner's goals and bottom line being paramount, Total Precast Structures benefit the entire construction team.
Architect

Aesthetic Variety – There is a wide array of color and finish options when using Precast Concrete. Thin Brick, Sandblast, Acid Etch, Waterwash, Formliner, Imprinted Designs, Gray, Buff, Black, Blue (yes Royal Blue), the list goes on an on.
Comprehensive Design & Drawing Support – We have in-house drafters and engineers that will work side by side with you as the drawings and project progress. This makes for a seamless transition from a napkin sketch to 100% construction documents.

Contractor

Core and Shell under one trade – This limits the amount of "cooks in the kitchen."
No staging required – When a precast panel shows up to a jobsite it is taken off the truck and put into its final position on the building. This limits the amount of congestion on-site, and ultimately makes for a safer jobsite.

Engineer

Load Bearing Wall Panel System – A Load Bearing Wall Panel System combined with the fact that Precast Double Tees can span up to 110', eliminates the clutter (and cost) of extra columns and beams on the interior of the building.
Comprehensive Design & Drawing Support – As stated in the benefits to architects, we have in-house engineers that can work side by side with the EOR to develop the proper component sizes for the loading indicated.

Owner Benefits

Speed to Market – Being able to produce a structure year-round in our climate-controlled production facilities, allows for a faster construction schedule.
Reduced Life Cycle Costs – It is no secret that precast is not the cheapest in up front costs, but considering the low maintenance and 100 year life span of a precast structure, the upfront costs pay for themselves not too far down the road.